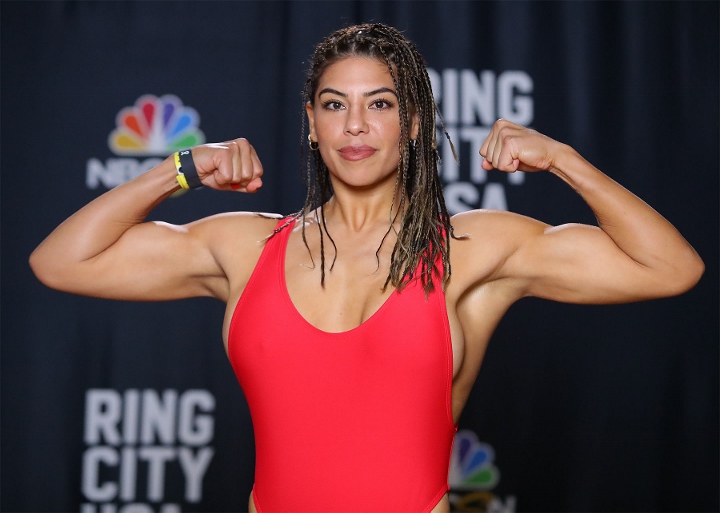 While Cris Cyborg has been preparing for her World Title Championship defense in Mixed Martial Arts, she has been working her boxing alongside WBC Champ Maricela Cornejo who improved her professional boxing record to 15-5 with the decision win over Miranda Barber.
Competing at the Sports Arena in Pico Rivera, Maricela dominated the fight with her strong footwork and jab, displaying to the crowd the skills that have made her one of the top female boxers in the sport and one of California's fan favorites.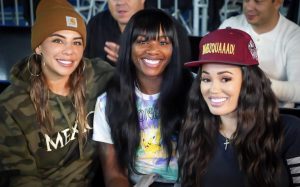 Supporting her in the crowd was PFL fighter and Boxing World Champion THE GWOAT Claressa Shields who made it to the fights with her friend and female entrepreneur Telli Swift, who fans will remember Cyborg made an appearance on her Radio Podcast.  Fans of Cornejo can follow her HERE
Her fight is going to be against Franchón Crews-Dezurn who is an American professional boxer. She is a current unified super middleweight world champion, having held the WBO female title since March 2020 and previously from 2019 to January 2020; and the WBC female title since June 2020 and previously from 2018 to January 2020.
Cris Cyborg is a world MMA champion, today fighting in Bellator. Cris Cyborg has 4 different belts including a Bellator, UFC, Invicta, and Strikeforce belt.  The champ Cris Cyborg was born in Curitiba, Brazil and now lives in Huntington Beach, California. Cris started to get involved in sports when she was around 15, she started with Handball and one day an MMA coach from a well-known gym in Brazil named Chute Boxe saw her training and asked her to participate in one of the practices, she did and ended up falling in love with it. Cris Cyborg has a passion for animals and is the owner of Two dogs, a Bengal cat, a mini pig,  a Maine Coon, and multiple Fish & Birds at Cyborg's zoo. 
Make sure to support both fighters in this upcoming fight by watching the fights and following them on social media to know how their camps are going as well