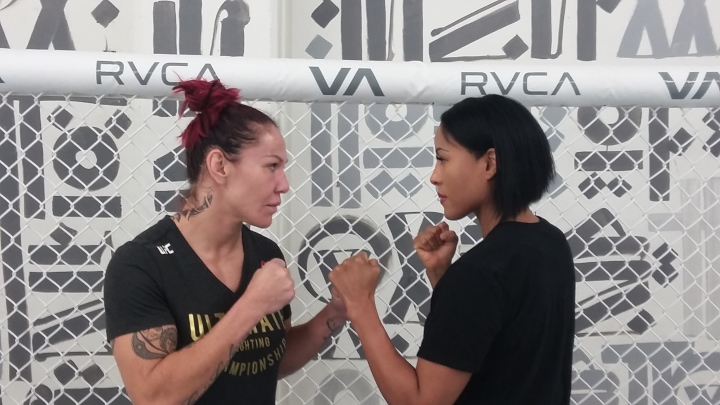 With Cris Cyborg's quick victory at UFC 222 last weekend in Las Vegas, many fans have been asking 'What is Next'?  Cyborg who appeared on The MMA Hour on Monday said that her management is already in talks for a UFC Fight during International Fight Week in Las Vegas early July, preferably against Amanda Nunes or Megan Anderson depending on availability.
Cyborg who has captured the UFC, STRIKEFORCE, and INVICTA FC Championship belts having 5 fights within all three of those promotions has shown interest in competing in other combat sports.  Cyborg is an ADCC Nogi Submission Wrestling Bronze medalist having competed in the 2009 ADCC Portugal Championships following her impressive win over Gina Carano.  Competing in Brazilian Jiu Jitsu Cris Cyborg is a 2x IBJJF Champion in the purple belt adult divisions.
With a 4-0 record in Muay Thai Cyborg suffered her first defeat in over a decade to Female Muay Thai legend Jorina Baars in a classic fight displaying the chin and durability of Cris Cyborg. Losing a 5 round decision to Jorina Baars, 44-0 in Muay Thai.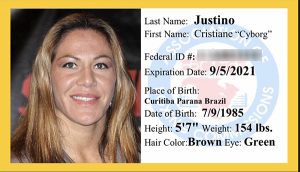 Cris Cyborg who applied for and was granted a boxing license in the state of California earlier in 2017 has stated she would love the opportunity to compete in Boxing.  While Cecilia Braekhus was spotted having helped Cris Cyborg prepare for her UFC 219 victory of Holly Holm, she recently stated that her management was in talks with the UFC about promoting a fight between her and Cris Cyborg.
Cyborg who has no professional boxing experience, recently said that she will be a participant in Claressa Shields upcoming training camp for her next Showtime Boxing match in April stating the opportunity to train with the 2x Olympic Gold Medalist and WBC Champion will help her improve her boxing skills.  What do you think Cyborg Nation? Do you think we will see Cris Cyborg Vs. Cecilia Braekhus one day inside the boxing ring?

For a limited time, try to Eat To Win diet and nutrition plans developed by Cris Cyborg working with the Better Human App to bring flexible reliable eating to all of Cyborg Nation.  Get your Diet Plans HERE!