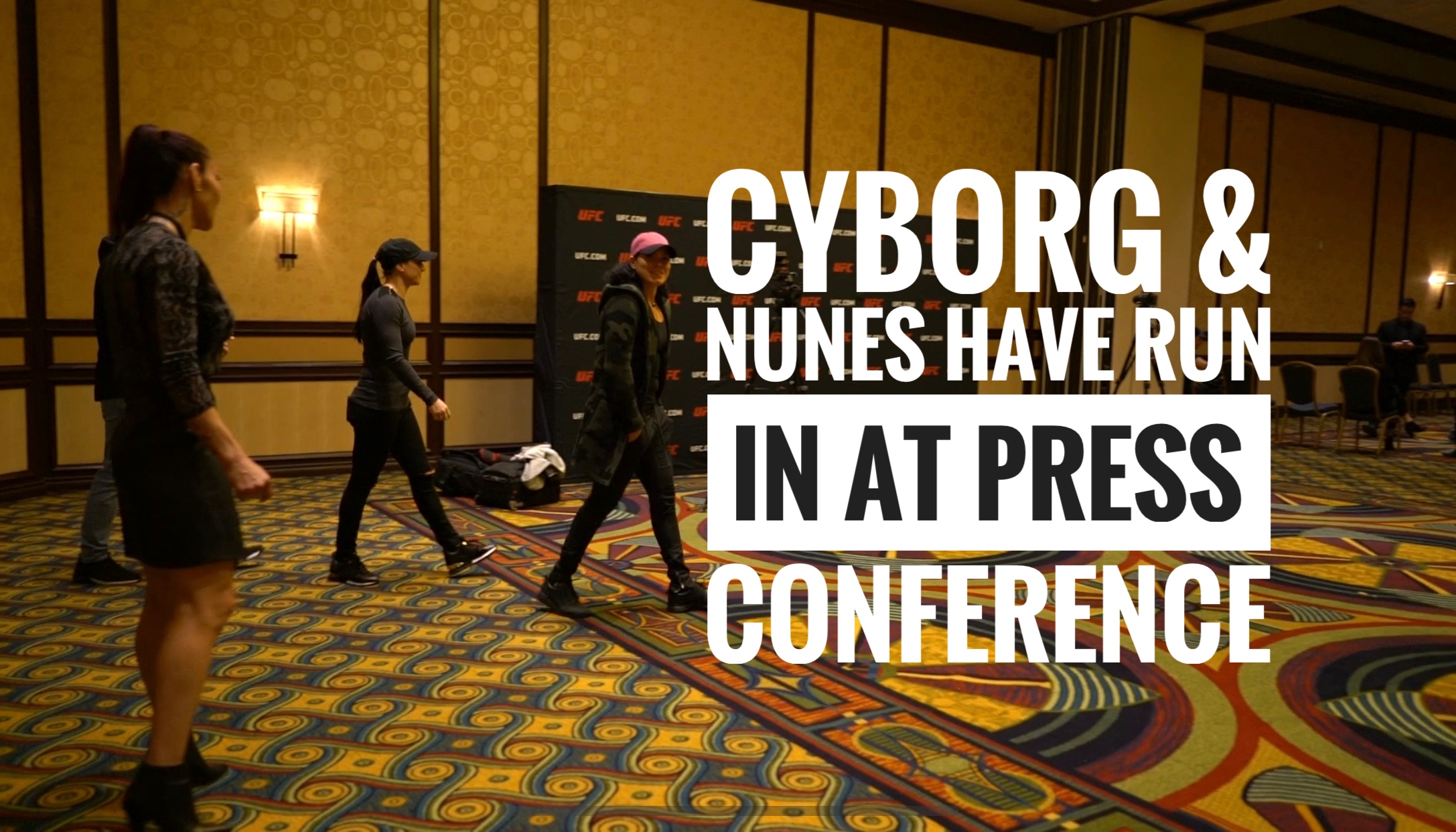 Lots of things have changed ahead of UFC 232, including a move from Las Vegas to Los Angeles for Saturday's super fight between UFC Featherweight champion Cris Cyborg and Amanda Nunes. While things like medicals are usually taken care of weeks in advance, as you saw in the last episode Cyborg has been busy running around in the lead up to Saturday's fight at the forum finalizing all the steps needed for licensing.
Fight week the UFC usually has several days for the necessary promotional routine required to capture the interviews, distribute fight uniform, and all the other things needed to make fight night run smoothly. While many of the fighters still completed the journey to Vegas, Cyborg who is local to Huntington Beach chose not to fly to Vegas in order to complete her promotional materials ahead of UFC 232, electing rather to complete them all Thursday when the UFC officially opened up.
In episode 3 of Cyborg Nation watch what happens when Cris and Amanda cross paths ahead of Saturday's super fight in LA. The fight is available on PPV, and a few tickets are still available through Ticketmasters. If you haven't purchased your #CreonteFree shirt make sure you check out the ONLINE STORE, which includes recently added HOODIES for the Winter!!