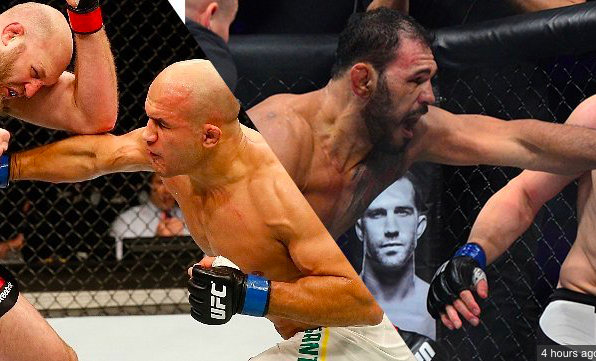 Brazilian fighters Junior Dos Santos, Antonio Rogerio Noguira, and Marcos Rogerio De Lima have all been notified that after months of investigation by USADA that supplements manufactured in Brazil where contaminated.  All three fighters where pulled form scheduled fights, and the notice of their flagged samples made public.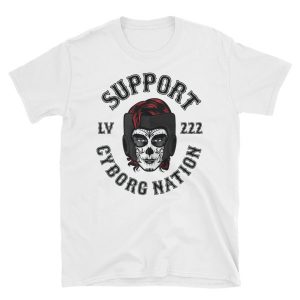 Following the damage to their image after the announcement that a flagged sample has been collected an investigation is then conducted.  This investigation led by USADA concluded that the fighters had taken supplements by pharmacies producing contaminated products.
The difficult situation is that after an investigation it is difficult to change fans opinion after the announcements have been made, and the time it takes to investigate has occurred.  Josh Barnett went through a similar situation with his profile taking over a year to correct.
If @usantidoping cleared them of wrongdoing, then why did they suspend them for 6 months then? https://t.co/THrwHMbrLc

— Josh Barnett (@JoshLBarnett) April 23, 2018
"USADA announced today that it has confirmed two compounding pharmacies in Brazil produced and sold contaminated supplements that led to the positive tests of three athletes subject to the UFC® Anti-Doping Policy.
"Unlike retail pharmacies and drugstores, which receive their drug inventories from commercial manufacturers, compounding pharmacies prepare their medications onsite according to specifications contained in a written prescription. In addition to medications, both compounding pharmacies investigated by USADA also produced and sold nutritional supplements, and marketed their products as a safe alternative to mass produced medications and supplements. The pharmacies also claimed to utilize manufacturing processes designed to eliminate the possibility of cross-contamination.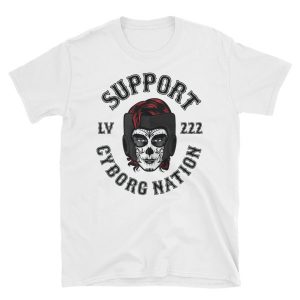 "Despite their claims, the compounding pharmacies, located in Rio de Janeiro and Sao Paulo, Brazil, sold contaminated supplements to Junior dos Santos Almeida and Antonio Rogerio Nogueira, who each tested positive for hydrochlorothiazide, and Marcos Rogerio de Lima, who tested positive for hydrochlorothiazide and anastrozole. These substances are prohibited at all times under the UFC Anti-Doping Policy, which has adopted the World Anti-Doping Agency (WADA) Prohibited List.
"After testing supplements the athletes provided to USADA, the WADA-accredited laboratory in Salt Lake City confirmed the presence of multiple prohibited substances in the products. Through an ongoing investigation, USADA independently sourced supplements from the compounding pharmacies, which the Salt Lake City laboratory confirmed were also contaminated with hydrochlorothiazide, anastrozole, and several additional prohibited substances. Autoridade Brasileira de Controle de Dopagem (the Brazilian national anti-doping agency) and law enforcement agencies in Brazil assisted USADA's investigation.
"'We appreciate the cooperation of the athletes and international authorities in getting to the bottom of this situation, as it will hopefully prevent these problems from occurring in the future," said Travis T. Tygart, CEO of USADA. "It's unacceptable that these compounding pharmacies produced contaminated supplements for the public. And it's another unfortunate example of why athletes must use extreme caution if using nutritional supplements. All too often, supplement products contain undeclared substances, including prohibited drugs, that can be dangerous to an athlete's health. We are doing all we can to ensure that these types of suppliers are held accountable for introducing dangerous products like these into the marketplace.'
"The contaminated products rule set forth in the UFC Anti-Doping Policy and the WADA Code provide the opportunity for a reduction in the otherwise applicable period of ineligibility if it is established that the positive test resulted from the use of a contaminated product.
"'The rule recognizes that supplements can be a risk and also guards against unfounded and unfair reductions by requiring a thorough investigation of all claims of 'contamination.' The rule also ensures that athletes are not overly penalized when they have been diligent in what they use, and when it is proven the source of the positive is from a contaminated product, like in these cases,' Tygart said.
"Following USADA's investigation, Almeida, De Lima, and Nogueira, who all used compounded supplements at the direction of their respective physicians or nutritionists, each accepted reduced six-month periods of ineligibility that ended upon the resolution of their cases. As such, the athletes are immediately eligible to return to competition.
"Given the evidence that compounding pharmacies can pose a threat to the health and safety of Brazilian athletes, as well as the public at large, USADA will continue working with law enforcement and regulatory agencies in Brazil to investigate the operations of the offending pharmacies."