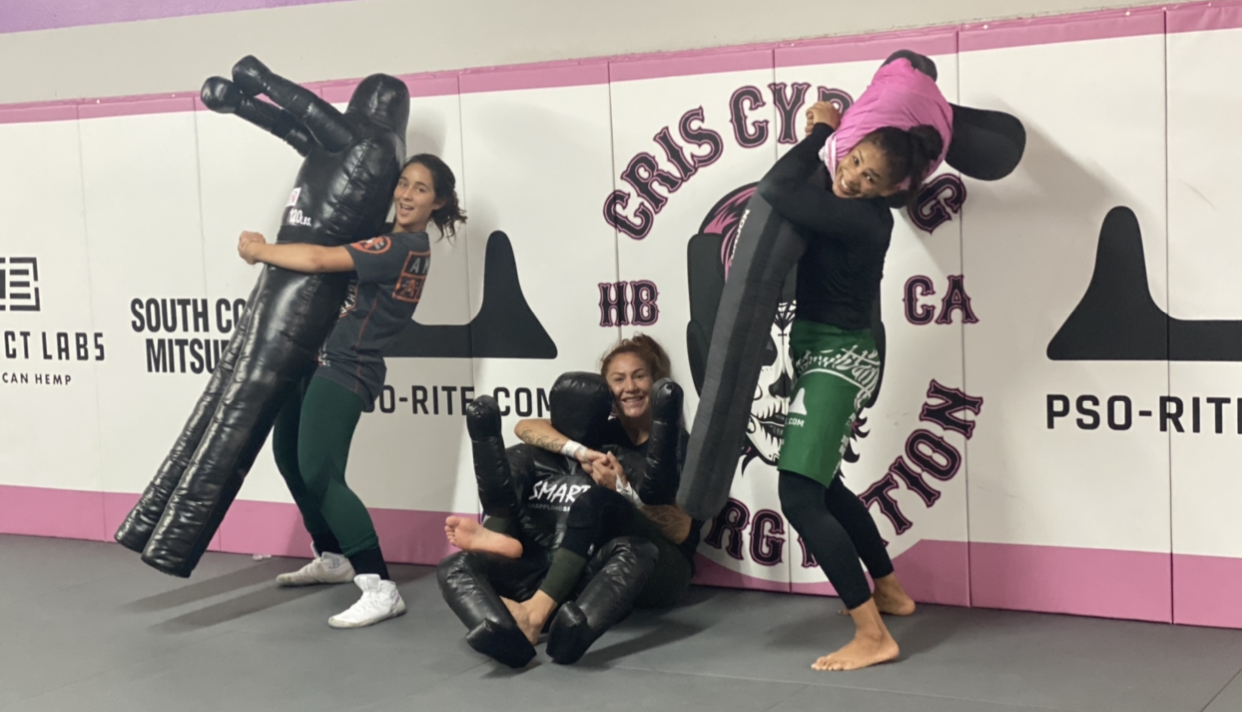 For grapplers looking to get in extra rounds of training, or long term training partners who are looking for tools to save on the wear and tear that constant training creates, the amazing Smarty Grappling tool might be a great solution!  The life like grappling partner is easy to clean, and is positioned for a full variety of drills from positions like, Side Control, Mount, Turtle, North South, Side Control, The Back, Butterfly–and even HEEL HOOK and FOOT LOCK entries!
As a Brazilian Jiu Jitsu Black Belt, after training with the Grappling Smarty, Cyborg had this to say about the training tool "I absolutely love the Grappling Smarty", using it as part of her Bellator MMA Training camp, Cyborg went on to say that, "People who still aren't comfortable with the health concerns during the COVID pandemic can continue their drills and training with the Smarty in a life like training environment that will help them improve much quicker than simply movement drills alone."
If you are looking for tools to help improve your Brazilian Jiu Jitsu training, check out the Grappling Smarty which is available for purchase both 'filled' and 'unfilled' (for those of you able to fill the bag it's cheaper and saves on shipping).  Use code Cyborg at checkout and save on your purchase!  Check out UFC star Michele Pereiara doing his infamous back flip guard pass while visiting Cris Cyborg at her MMA training Facility in Huntington Beach California.