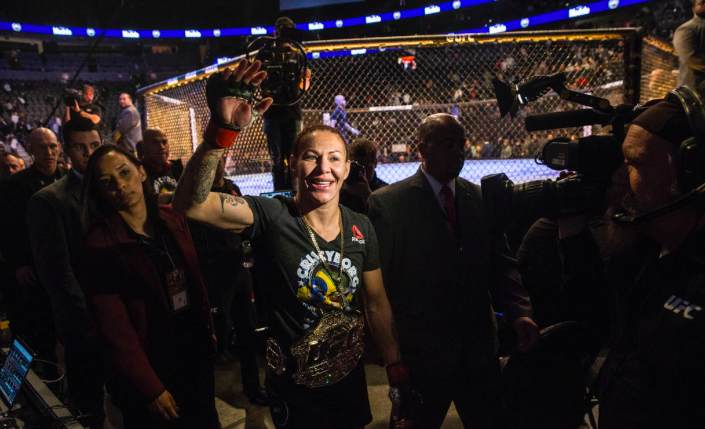 With the close of 2018 the annual year end award shows have began.  With the success of 3 Nacao Cyborg MMA events taking place in Colombo, Campo Largo, and Curitiba Brazil fans had an opportunity to watch veteran's and rising talents of Combat Sports compete in a safe and fair environment.
Promotion over 50 fights during the year of 2018, Nacao Cyborg MMA featured Brazilian standouts like Alison Vincente, Fabio Silva, Jose Guelke, and female stars like Daniel Maria Da Silva and Melissa Gatto.  Featuring a combination of Combat Sports, Nacao Cyborg has featured Amateur fights along with professional BJJ, Grappling, Boxing, K1, and MMA bouts on their fight cards.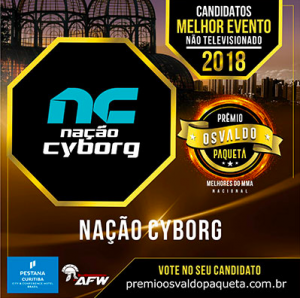 Currently nominated for BRAZILIAN BREAKTHROUGH PROMOTION OF THE YEAR by Premium Valdo Paqueta, one of the largest MMA media sites from Brazil.  To Vote for Nacao Cyborg as MMA Breakthrough promotion of the year, Login to your Facebook and click here.