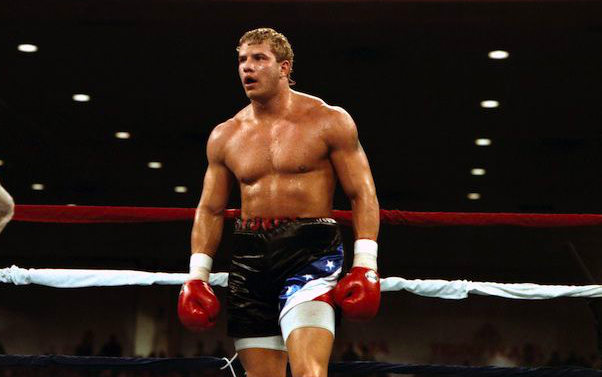 Tommy Morrison passed away in 2013, the WBO, IBC Heavyweight World Champion retired from boxing in 1996 when rumors of a test confirming him with HIV forced a retirement.  Morrison returned for two more boxing fights in 2007 and 2008.  In 1996 the Nevada Athletic Commission determined that Tommy Morrison tested positive for HIV, following a second test administered by Morrison's physician which also tested positive, Morrison officially retired from Boxing. In 1996 Morrison let his wishes of returning back to the ring known and indicated he was taking Antiretroviral medication and after stating he had False test positives, stating he tried to get a copy of the original tests but was unable to get the details.  Morrison tested negative four times for HIV in 2007, and began fighting again the same year after being licensed by Texas and Set Virginia. In 2007 Morrison took an HIV test for the New York Times  and HIV experts reviewed the three tests concluding that the 1996 result had been a false positive.
Sept 1 2013 Tommy Morrison died in Nebraska at the age of 44.  According to the death certificate the cause of death was cardiac arrest resulting in multi organ failure due to septic shock caused by a pseudomonas aeruinosa infection. ESPN.COM reported that Morrison's mother Diana disclosed Tommy had "Full blown Aids" and was "in his final days", stating that her son was bedridden for over a year.  The same ESPN article stated that morrison's wife Trisha did not believe Morrison had AIDS.
Morrison's son, KENZIE "SON OF A GUNN" MORRISON delivered his Dad's signature punches in Kansas City, needing only 40 seconds to earn a first round TKO against Galen Brown at the Garden Combat Sports Fight Card inside the T-Bones Stadium.  Morrison now 14-0-2 as a professional boxer hurt his opponent with a right hand early and then swarmed him with power punches.   Kansas City was the home of his father, and it allowed Morrison wore trucks with black and red stripes on one side, and the other with red, white and blue–with RIP Dad on them.