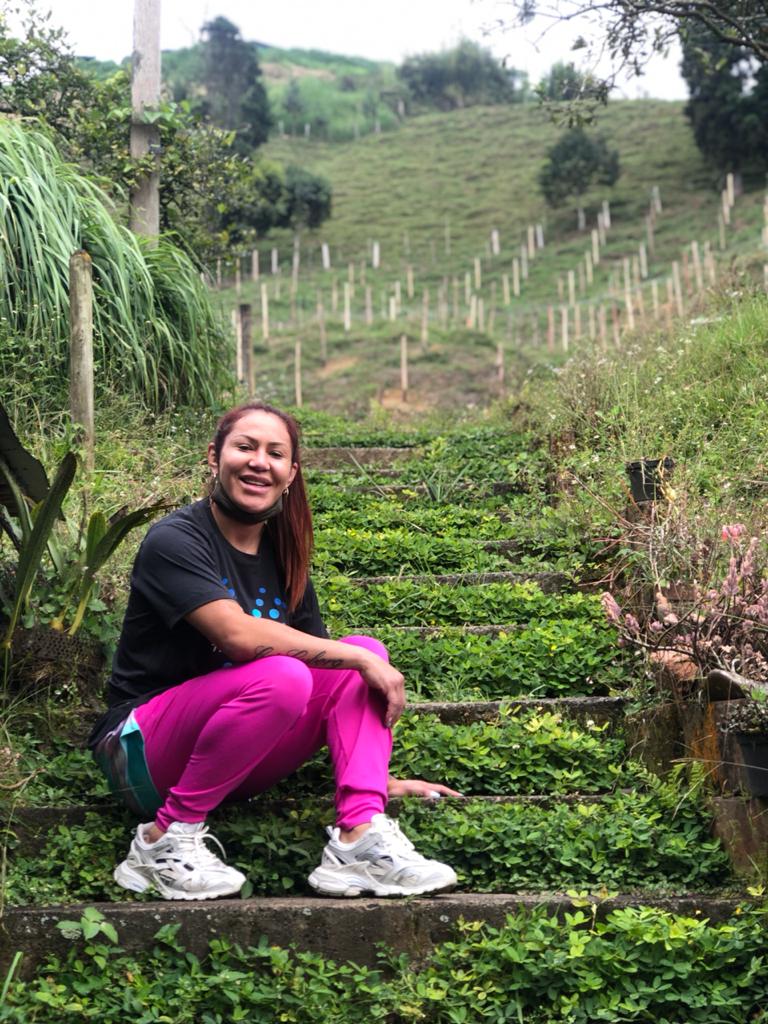 Known as La Chapolera, hard working women in Colombia who live in the Coffee region have dedicated their lives to the collection of coffee.  The nickname which is from a species of butterfly known as Chapora which migrates to coffee farms during harvesting season.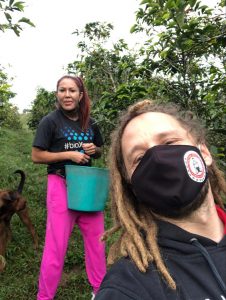 Heading into the hills with The Andes Adventure Colombia group, Cyborg was joined with Mcgiver Director Michael Martinez and Kru David of Muay Thai Medellin and the Muay Thai Colombia federation for an afternoon of learning about traditional Colombian coffee.
Working in the fields, Cyborg got an opportunity to see first hand how difficult of work it is for the La Chapolera who collect 50 kilos of Coffee bean, by hand- per day.  Those beans are then cleaned, dried, and roasted depending on the specific needs of the coffee.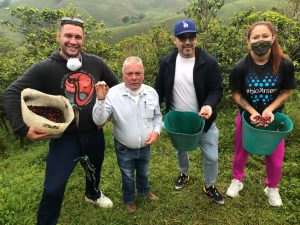 In Colombia most of the beans are Arabica.  There are two main types of coffee beans grown in the world with Arabica being the lighter, sweeter while robusta is more dense and bold in flavor.  There are more than 500,000 families producing coffee in Colombia with more than 2 million Colombians depending on coffee production for income making it the world's third largest coffee producer behind Brazil and Vietnam.
Cyborg who has been in Medellin Colombia while undergoing stem cell treatments from BioXcellerator had an opportunity to explore the villages just outside the town with a simple morning day trip organized by team BioX.   For more details on Stem Cell treatments in Colombia go here.