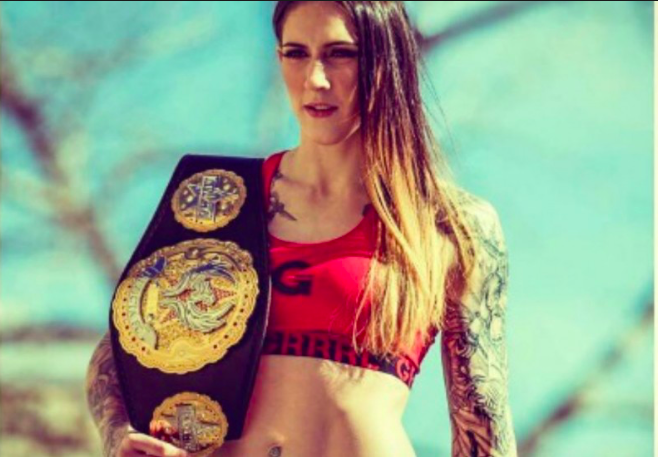 Megan Anderson will finally be making her UFC debut.  After winning the Invicta FC Championship by defeating Charmaine Tweet, Anderson became undisputed World Champion in 2017 when UFC Champion Germaine De Randamie vacated her world title, and Cyborg was without a world title having vacated her Featherweight Championship with Invicta FC following two super fights at 140lbs.
Anderson who had a bit of delay entering into the UFC due to some personal issues, will now get her chance inside the Octagon after being signed to the promotion for more than a year.  At UFC 225 Megan Anderson will face Holly Holm in a bout that many feel could be number one contender.
While a loss to Holly Holm doesn't necessarily mean Megan Anderson will lose her shot at Cris Cyborg–Fans will remember Holly Holm got a World Title Shot at 145lbs despite coming off a loss to Flyweight Valentina Shevchenko, Anderson is looking for a win at UFC 225 to solidify her place as a number one contender to Cyborg.
Ahead of UF Chicago Megan Anderson appears to be in great conditioning, and looks very focused ahead of her fight against Holm who has gone 1-4 in her last 5 fights with the UFC promotion. Holm who is a Southpaw will be the first left-handed opponent of Megan Anderson's professional career.
https://youtu.be/6p-Vcba_ZXc