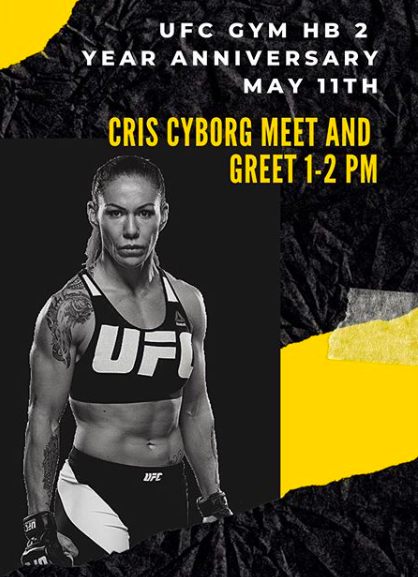 Saturday will be for the fans of Cyborg Nation with Cris Cyborg as she start the day off with a meet and greet at UFC Gym Huntington Beach as they are celebrating 2 years of helping change lives within the community with their Train Different perspective to the fitness lifestyle.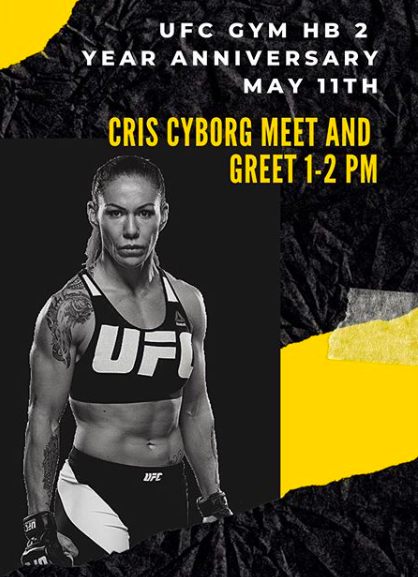 It will be a full day at UFC GYM HB as Cyborg will join The Huntington Beach Bad Boy Tito Ortiz and Fabricio Werdum during the days activities.  Werdum will lead a Brazilian Jiu Jitsu seminar in the morning with both Cris and Tito meeting the fans from 1-2pm.  Huntington Beach UFC Gym is located behind the Acai Republic located on Beach Blvd.
Following the afternoon meet and greet, Cyborg will be attending a special private invitation only movie showing of Halle Berry's new John Wick 3 movie with winner's from the Mother's Night attending the showing along with Cris Cyborg herself!  Unfortunately this is a private event not open to the public, with the winner of the Mother's Day Movie contest.
;