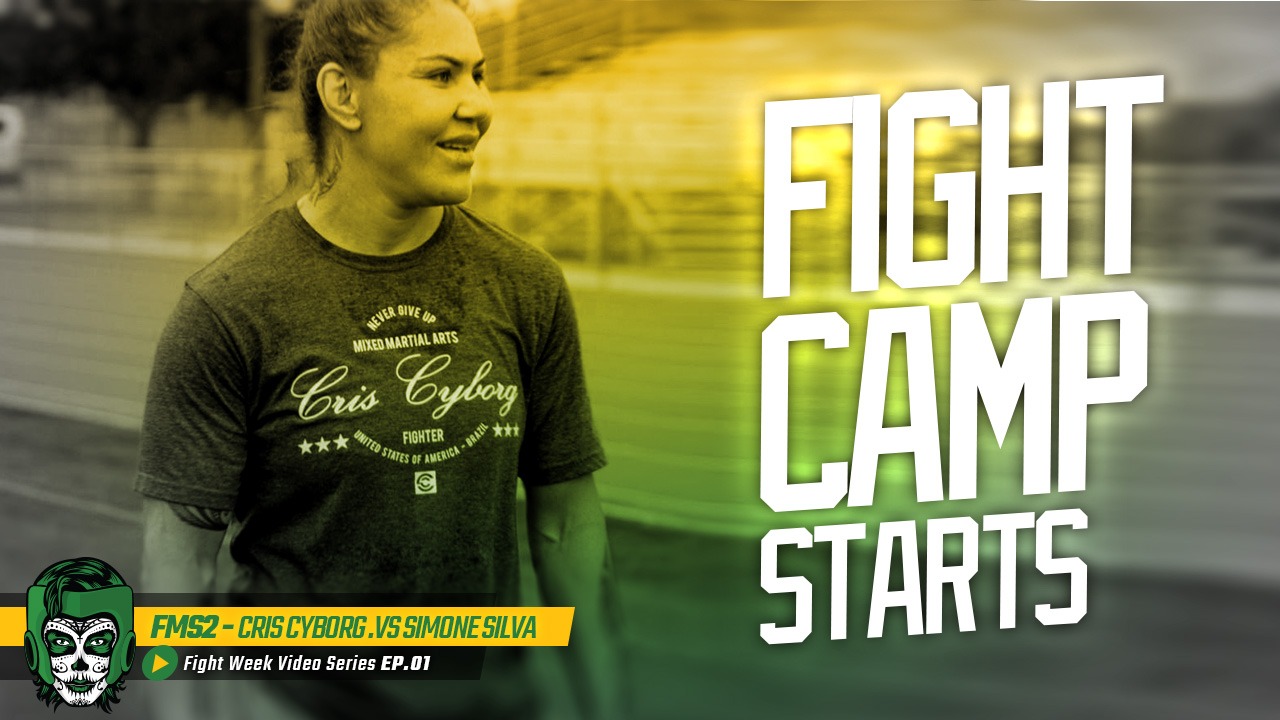 Fans of Cris Cyborg have waited for the sport of MMA's only Grand Slam Champion to transition into boxing since she first announced in 2017 that she was approved for a professional boxing license.  The current Bellator MMA featherweight Champion, Cris Cyborg has won the Bellator MMA, UFC, Invicta FC, and Strikeforce Featherweight World Championships making her the sport of MMA's only Grand Slam Champion.  Stepping across the ring from Cris Cyborg Sept. 25th will be a formidable opponent in Simone Silva.
A veteran of almost 40 professional boxing fights and with near 300 rounds of professional boxing experience Simone Silva will serve as a formidable opponent for Cris Cyborg's first experience inside of the boxing ring as she competes for the Fight Music Show Super welterweight Female professional boxing championship in just her first professional boxing fight.  Fans who are interested in purchasing a ticket to watch the fight live can do so HERE. 
We will be announcing streaming options for fans who are not able to travel to Brazil for the fight but still want to watch Cris Cyborg step into the boxing ring for the first time.
Fans are hopeful that a strong performance inside of the boxing ring could lead to a possible super fight early next year between MMA's GOAT Cris Cyborg and Katie Taylor who many regards as the best female boxer in history with her unified 2 division World Championships and her Olympic Gold Medal on the resume.   A possible Cyborg Vs Taylor fight could draw MMA and Boxing fans together for a Mayweather Vs McGregor type event possible of showcasing Women's combat sports and Women's boxing like never before.
While fans have been asking the MMA champion to return to MMA for fights with Amanda Nunes, Cat Zingano, and even Kayla Harrison, Cyborg had this to say about competing in boxing, "I hope that by bringing my platform to Women's Boxing that we can show people there is a real interest in the sport and an ability to help create opportunities for other female fighters.  Brazil has so many amazing female boxing champions that are just looking for the opportunities to showcase their skills.  Don't miss a single episode of the Cyborg Nation fight series and subscribe to the Channel NOW! 
Ahead of the Sunday Sept. 25th fight night we have launched two new exclusive T-shirts in the online Cyborg Nation fan shop including the 'Bo Jackson' inspired shirt as he was the original 2 sport superstar and the 'Pele' inspired Yellow and Green themed shirt as the fights will be taking place inside the 80,000 seat Curitiba Soccer stadium.  Fans who orders the official Cyborg Nation shirts from the shop can guarantee their authenticity, ensuring they are supporting Cris Cyborg and her efforts with the purchase.  Order now so that you can receive and wear your shirt fight night!