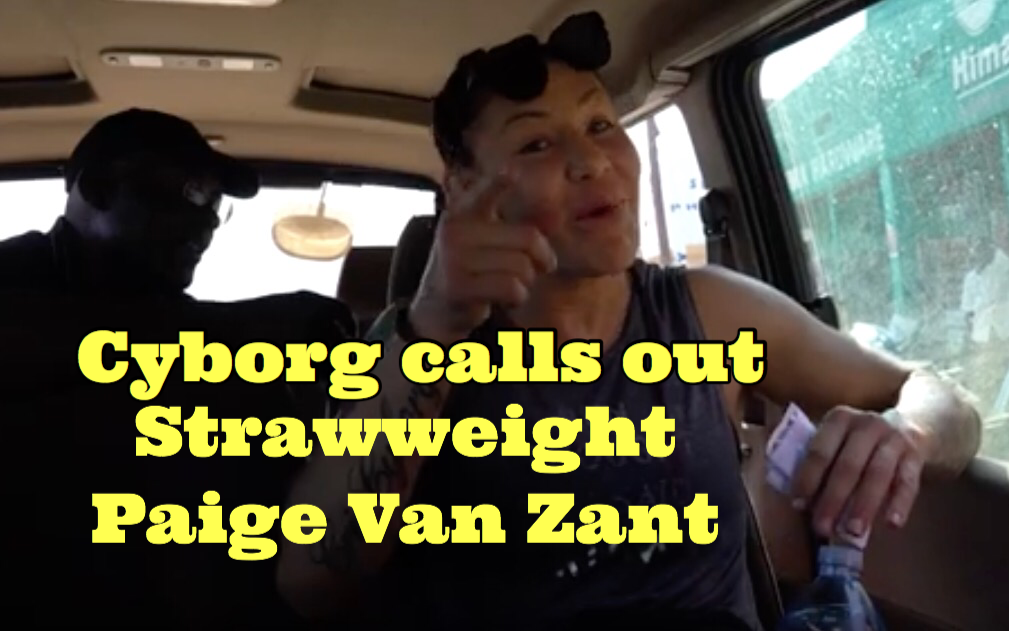 Cyborg is no stranger to extreme weight cuts-  in order to earn the right, to compete in the UFC she had to compete in two super fights at the 140lbs weight division.  In her UFC debut Cyborg competed weighing in at 139lbs against former top 10 Bantamweight newly signed BELLATOR fighter Leslie Smith at UFC 198.  Cyborg and Leslie fought in a fast paced match with Cyborg securing a stoppage midway through the first round.  The fight was attended by over 45,000 local fans in her hometown of Curitiba Brazil, and has remained the UFC's only trip to the Arena Da Baixada.
IF YOU DO NOT HAVE YOUR OFFICIAL TEAM CYBORG UNIFORM SHIRT FOR JULY 27TH YET MAKE SURE YOU PICK IT UP IN THE ONLINE STORE, GET IT ANYWHERE IN THE WORLD WITH INTERNATIONAL SHIPPING. ORDER NOW AND RECEIVE IT IN TIME FOR #UFC240 GET YOUR SHIRT HERE.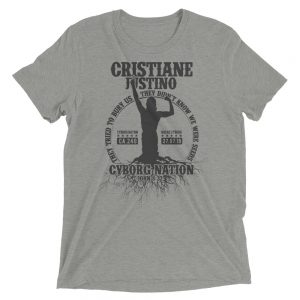 In her follow up performance, despite still being the Invicta FC Featherweight Champion, and facing an opponent in Lina Lansberg who's previous fight before signing with the UFC promotion took place at the 145lbs featherweight division–once again competed in a super fight of 140lbs in a bout where she struggled to make 141.  Cyborg went on to pick up the victory in the 2nd round by way of ref stoppage only to suffer on going side affects from the severe dehydration required to compete at the weight, which eventually forced her to seek medical attention.
Medically suspended from her doctor, Cyborg was unable to compete for the inaugural UFC Featherweight world title at UFC 208 when Germaine De Randamie captured the title with a unanimous decision win against Holly Holm, who is scheduled to face Amanda Nunes International Fight Week in Las Vegas.  Germaine De Randamie eventually went on to vacate the title which Cyborg captured by defeating former Invicta FC Bantamweight Champion Tony Evinger at UFC 214 by way of 3rd KO.  With the win, Cyborg's legacy as the only female fighter to capture 3 world titles in the 3 leading promotions, within the same legacy was established.  With a 13 year unbeaten streak Cyborg captured the Strikeforce, Invicta FC, and UFC Featherweight championships become the only Triple Crown Champion in the sport, Male or Female.
Currently in Africa training for UFC 240 Cyborg had visited Uganda previously due to working with Justin Wren and his group of "Fight For The Forgotten"–>which is helping the enslaved Batwa Pygmy tribes from around the world with their land, water, and food initiatives that is empowering the local communities to create life change.  In Today's "Bonus Clips" we release some additional footage not shown from the Cyborg Nation Destination: Africa series which was produced by Extract Labs, Pso Rite, and South Coast Mitsubishi–after being filmed and edited by Joey Granath on location.  In the added footage, Cyborg tries local chicken, which Joey suspects is the cause of a slight case of diarrhea.  Jokingly they say Cyborg will be competing at Strawweight next, to which Cyborg replies to Paige Van Zant (PVZ) with a callout.  PVZ one of the biggest stars in the UFC women's divisions is currently rehabbing an arm fracture which has required additional surgeries to heal.  #CYBORGNATION we wish her luck in her recovery <3
If you enjoyed the video, please like-subscribe-and share…and TURN ON NOTIFICATIONS.  We are getting set to release a bunch of new video content in the lead up to UFC 240 and Cris Cyborg's fight against Felicia Spencer.  Sponsorship for companies looking to join ahead of UFC 240 will be closing soon, and additional companies interested in sponsorship can email [email protected] for details and to apply.  Time is running out if you are interested!