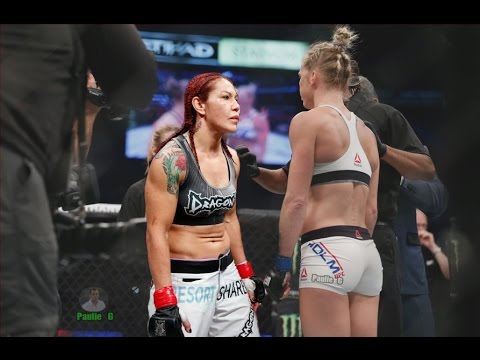 If you have not bought your tickets for UFC 219, now is the time to buy!! Until the 18th of Dec. at 10PM PST you can purchase 3 tickets for UFC 219 at the T-mobile arena in Las Vegas and AXS will give you the fourth ticket FREE!!  That is right, buy 3 get 1 free to watch UFC 219 in Las Vegas inside the T-mobile Arena!
THIS IS  A LIMITED TIME OFFER!!! To buy 3 tickets and get the 4th one free you must have your tickets purchased by monday at 10pm California time To order your CYBORGNATION TICKET HOOKUP for UFC 210 Click Here!
Cris Cyborg a 2x IBJJF World Champion in Brazilian Jiu Jitsu with an undefeated 12 year professional MMA career will look to put her self to the test as she faces Holly Holm a boxing legend, and the girl who KO'd Ronda Rousey.  For fans unable to spend New Years weekend in Las Vegas, you can still purchase your PPV.  Now thanxs to FITE TV you can purchase the PPV directly to your Cell Phone to watch UFC 219 fights live.  To purchase your PPV without illegally streaming it click here
Cris has been training hard ahead of this fight with her usual group of core trainers.  Tito Ortiz has been working her wrestling against the fence while Jason Parillo has been working on her footwork and boxing range.  Bryce Krause has enhanced her Muay Thai and Cobrinha has continued to work with Cris on becoming a more technical grappler.  Fans heading to Vegas for UFC 219 are encourage to wear their Team Cyborg shirts while they are in town, we will have street teams giving away stickers, hats, autographs, trading cards, and other collectibles randomly on the streets of vegas New Years weekend!