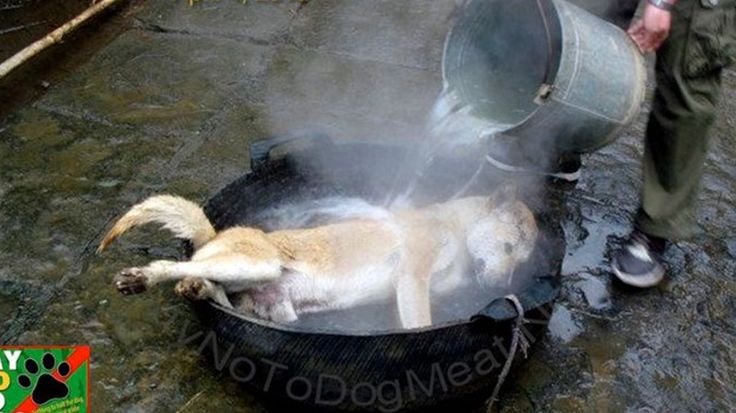 This past weekend Cris Cyborg made history in one South East Asian country when she became the first UFC Champion to ever visit Malaysia!  While the sport of MMA is still growing in Malaysia, Cyborg was visiting the country for one very important reason and that was to raise awareness and money for abandoned, and neglected stray dogs.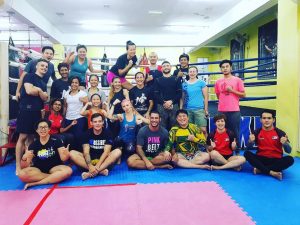 Malaysia has an epidemic of forgotten animals, especially dogs, as culturally many in the country view street dogs as pests and a nuisance instead of pets with a soul.  The country is full of stories where individuals have intentionally ran over dogs with their car, scorched their bodies with boiling water, or just openly beat them in the streets.  There are even more horrific stories of locals within the Chinese community skinning and eating dogs for their meat.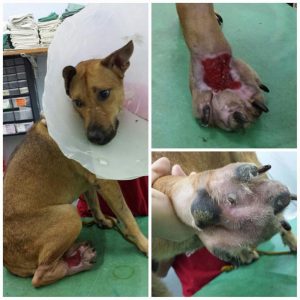 To combat against the cruelty of animals that is currently going on in Malaysia, Shannon Lam and her team have opened the KL (Kuala Lumpur) Pooch Resort and Rescue currently with 2 locations they group has over 200 dogs within their sanctuary.  The newest location, which is currently under construction is located high on a hill, deep inside the rain forest with no local traffic, or city interrupting the dogs lives.  Feeding the dogs a mixture of fresh meat, vegetables, and supplements all of the animals are fed twice a day with a strict Raw Diet.  They are all given individual attention and twice a day are brought to a play yard in groups for 45 minutes of activity each time.
Touring the facility, Cyborg got an opportunity to see first hand the positive work being done out of the location and the impact it is having on the dogs lives.  In an effort to support Shannon Lam and Maury Browning Cris took part in a 1 day MMA Master's class held in the countries capital.  Money raised will be put towards completing the newest Dog Sanctuary and PET VACATION resort, which is set to include a dog park open to the public, and a dog pool capable of providing dog physiotherapy and relaxation.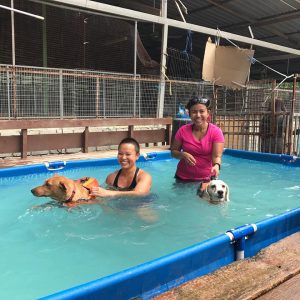 Cyborg and her team led a full day of MMA, Brazilian Jiu Jitsu, Muay Thai, and Yoga training during a MASTER CLASS last weekend in Malaysia.  While the event was a great success, more financing is still needed to help the KL Pooch Resort and Rescue reach their goals.  Anyone not in Malaysia, who would like to show support for the animals can still donate online.  With the strength of many international currencies, even a small donation of 20$ will go a long way towards supporting the cause!  To give a donation from the heart to support these animals please click here!
Looking to become self sufficient the KL Pooch Resort and Rescue also serves as a PET VACATION, making it the perfect place for anyone in Malaysia to leave their dogs when they are traveling.  Anyone looking for a new family member is also encouraged to contact the facility and visit the location and see the dogs they have available for adoption.  None of the pets are euthanasia, and once they have been treated are all given their vaccinations and are spade and neutered before being adopted.  This is a great cause in a country that really needs people to step forward and support!  #CYBORGNATION please share this post, and if you are able to donate, no amount of support is too little.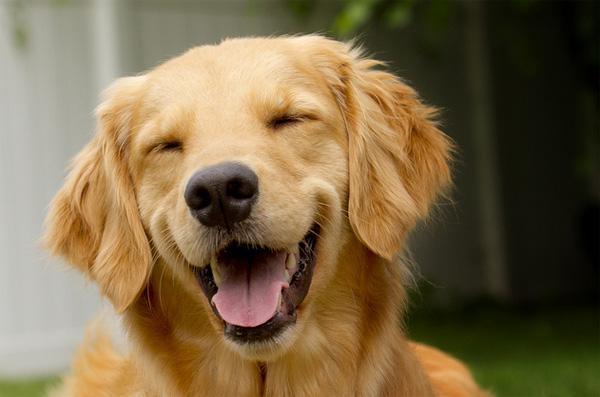 Special thanks to everyone who turned out for the seminar; and the guest instructors Cris Cyborg, Rafael Justino, David Hullett, Ray Elbe, and Maury Browning for their knowledge and time in making the event such a great success!