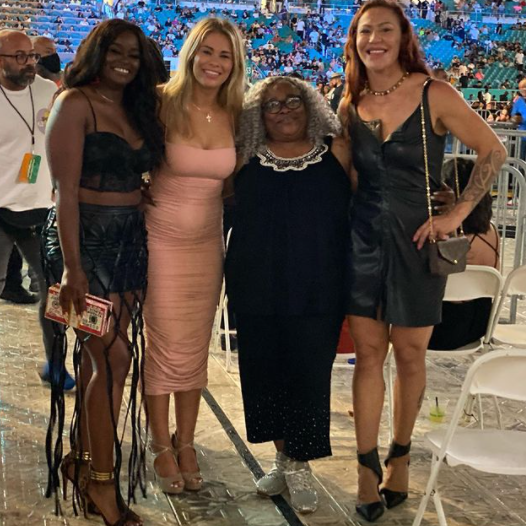 Today on the final press conference Tyron Woodley and Jake Paul get on it after Jake Paul's friends say something to Woodley's mom and his sister comes to put an end to the talking. Todays some things got out of hand at today's press conference for Sunday's fight Jake Paul vs. Tyron Woodley boxing match. The two fighters of the main event, Jake Paul and Tyron Woodley, faced off to end their pre-fight press conference on Thursday. Woodley, is the  former UFC welterweight champion, will have his first boxing fight against Jake Paul who has had multiple boxing fights already and who is also known for his  massive popular YouTube following. Jake Paul has already knocked out the one of the UFC champs Ben Askren, he has also K'Od the  NBA player Nate Robinson and other fighters too.
Things got really crazy shortly after the face off when members of Jake Paul's friend group decided to go up to Tyron Woodley's mom and say bad things to her. Right after noticing that they were over there Tyron's sister decided to go up and talk to them and things got out of hand after that. One of the reporters asked Woodley's mom if anybody touched and her response was "Well, is he dead?" which means that no, nobody touched her because or else one of them would be dead. This weekend's fight is going to be tough for Jake Joseph Paul or just Jake Paul who  is an American YouTuber, social media personality, and professional boxer. He stated his rise to fame on Vine, before playing a  Disney Channel series Bizaardvark for two seasons. The fights are going to be on SHOWTIME, and if you are interested in watching it this sunday stay tuned on the channel and dont miss it. 
If you want to know more about Cris Cyborg  make sure to go follow her on her social medias including Instagram, Facebook, Youtube, TikTok and other platforms. Also, if you see any interesting fighters in the lie and you want to know more about her too, go follow her on her social media and stay tuned on her page as well.