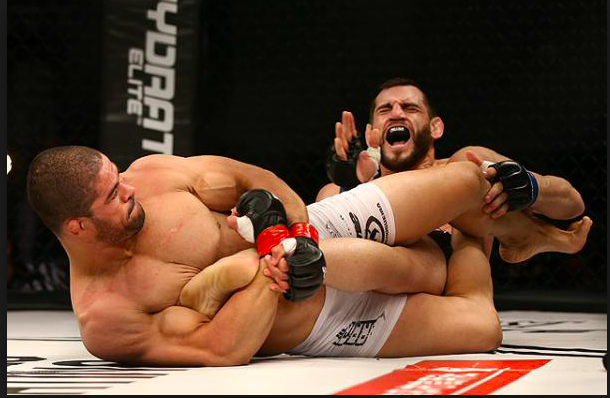 Perhaps the best foot lock fighter in all of MMA, Rousimar Palhares has earned a reputation as a guy who doesn't let go once he has a hold of a submission. Palhares who has wins over Fabio Nascimento, Daniel Acacio, Ivan Salaverry, Jeremy Horn, Lucio Linhares, Steve Carl, and Jon Fitch was a perennial top 15 fighter for the better part of the last decade.
After missing weight for his fight against Aliaskhab Khizriev, The Brazilian Toquinho was beaten via brutal GNP in his most recent fight in Russia for the Fight Nights Global event.  The loss was the 3rd out of his last 5 fights with only one being a win and the other a DRAW.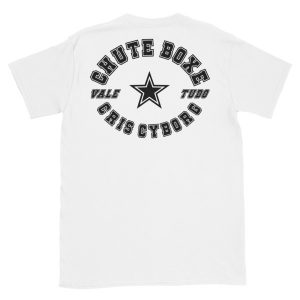 Now 29 years of age, Palhares didn't reveal if he plans to continue fighting, however it will be difficult for him to climb back up the ranks, a former top 5 contender in the Middleweight division before losses to Alan Belcher, Hector Lombard, Dan Henderson, and Nate Marquardt made him drop to the 170lbs welterweight division.
Full fight: Aliaskhab Khizriev stops Rousimar Palhares in R1 with brutal GNP. Let it go, Toquinho. #FNG85 pic.twitter.com/hxJqs3E3vk

— caposa (@Grabaka_Hitman) March 30, 2018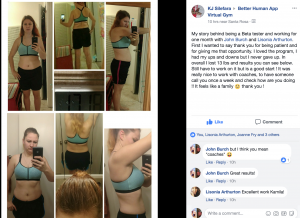 Cyborg Nation Eat To WinIf you are looking to start off the summer right, get started with my functional meal and diet plans.  Working together with the creators of the Better Human App we have developed an easy and convenient shopping list and meal plan that will help you reach your micro and macro intake needs.  To get your hands on the plans, click here!