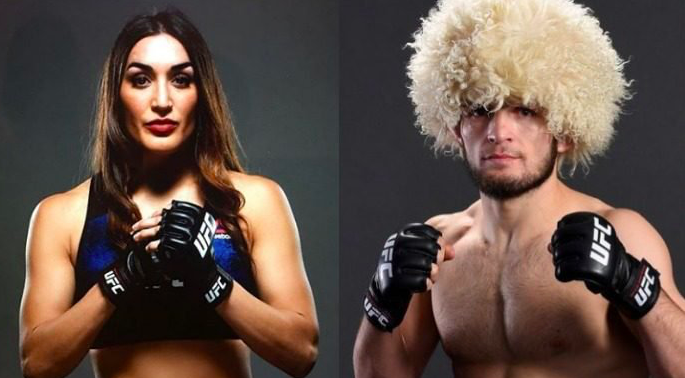 with his recent dominate performance at UFC Brooklyn Khabib Nurmagomedov became the first UFC Champion from Russia for the promotion. Khabib has introduced a new style of fighting, and become the latest wrestling phenom to excel at fighting with a predominately based wrestling attack. For the time being, it now appears that the Women's divisions might have a similar athlete with the same aggression and tenacity to get the fight to the floor.
Competing in the UFC Strawweight division, Tatiana Suarez impressed everyone with her dominate performance over Alexa Grasso, winning her fight in the first round in a very dominance performance that included a heavy wrestling implementation that got the fight to where she wanted it to take place. Suarez who is a perfect 6-0 after a 3-0 start in the USA was previously the #1 ranked freestyle wrestler in the USA at 121lbs.
In 2012 while training for the LA olympics she suffered a neck injury that revealed cancer. Now cancer free, Suarez is fighting for a career in the UFC, and after her disposal of Alexa Grasso fans are starting to compare her to UFC Champion Khabib Nurmagomedov and according to Suarez she LOVES that comparison because she is a huge fan of him.
Is Tatiana Suarez the Khabib Nurmagomedov of the Women's Strawweight division? pic.twitter.com/yzZcCXqNCZ

— FOX Sports: UFC (@UFCONFOX) May 20, 2018