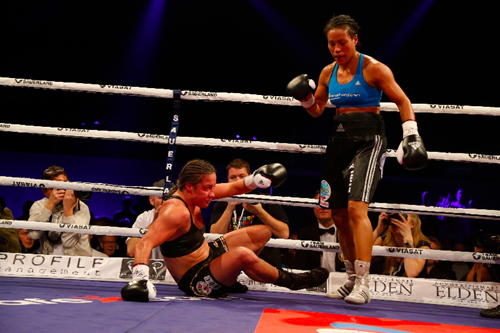 Boxing's current pound for pound #1 ranked female fighter according to Ringside Magazine, Cecilia Braekhus explains why she never fought Holly Holm in a boxing match.  Holm who retired from boxing with a professional record of 33 wins, 2 ko losses, and 3 draws has largely been considered amongst one of the best female boxers in the sport.  Holly Holm's last Boxing fight was over 4 years ago when she won a decision against Mary Mcgee in a show promoted in Holm's Albuquerque New Mexico in 2013.
Following Holly Holm's retirement from the sport of Boxing Braekhus has continued her undefeated 32-0 professional boxing career becoming the only female fighter to capture the IBF, WBA, WBC, and WBO World Female Welterweight titles, a career monument only 4 boxers male or female have achieved.  Already 23-0 in boxing before Holm's retirement from the sport, fans of female boxing were eager to see the fight with many analyst expecting the upcoming Braekhus who had been fighting on the much more competitive European fight scene to upset Holm, a fighter who fought a majority of her career in New Mexico.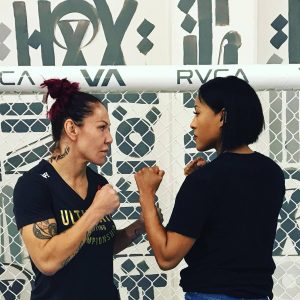 With recent rumors of the UFC and Dana White looking to promote boxing, fans of women's boxing have started to get excited at the idea of Holly Holm returning to face Cecilia Braekhus or an emerging fighter like Katie Taylor.  Holm who had a career in boxing which she fought almost 300 rounds of boxing recently closed the door to the idea of a return to boxing, however meaning fans will never know who would have won in the their primes.
Braekhus who has been in the states recently as a boxing strategist for Cris Cyborg ahead of UFC 219, has been actively campaigning for a fight in the USA and is expected to sign a multiple fight agreement with a major boxing promoter stateside before returning to her native country of Norway to be begin training for a fight the first quarter of 2018.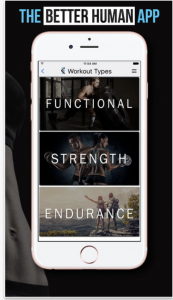 If you still have not downloaded the BETTER HUMAN APP You need to get this app for your phone!  Get the premium membership, and see how amazing the PHOTO FOOD RECOGNITION feature in the premium feature of this app is. BHA will change the way you track your micro and macro nutrients for LIFE!  Get the BHA here and use CODE: CYBORG!