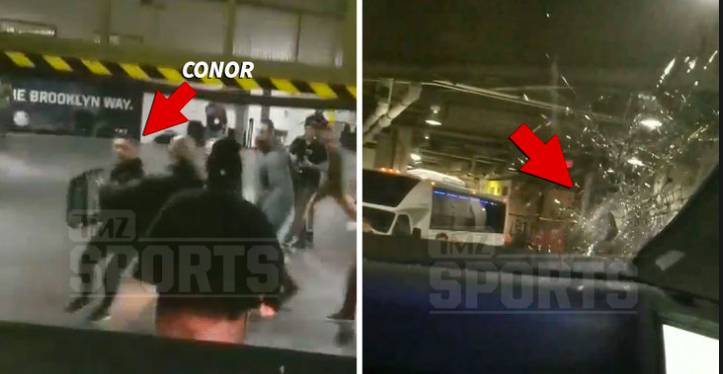 Forget Max Holloway stepping in for the injured Tony Ferguson on 6 days notice to face Khabib Nurmagomedov as being the biggest story of UFC 223, today Conor McGregor took things to an entire new level when he stormed the UFC 223 media presser being held at the Barclays arena in Brooklyn New York.  Absolute mayhem broke lose in the back of the loading docks as the UFC attempted to safely transport the fighters competing at UFC 223 back to their hotel.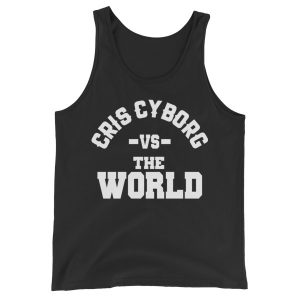 Storming the facility with a team of supporters who traveled with McGregor from Ireland to confront Khabib, McGregor started throwing objects into the windows of the bus carrying the fighters. Early speculation is that Conor was trying to send a message to Khabib for his altercation with Artem Lobov earlier in the week. While the incident was targeted at Khabib several other fighters suffered in the attack.
Michel Chiesa ended up in the hospital with lacerations while Anthony Pettis also initially sounded questionable for UFC 223.  Rose Namajunas also felt emotionally shaken by the incident, even walking back to her hotel instead of allowing Ufc transport to take her. While the UFC seems to have a huge mess on their hands, lets take a few moments to see what others think about the craziness.
UFC Vicepresident athlete development Reed Harris
At hospital with one of my coworkers. Possible broken hand due to attack by Conor and his gang of thugs. I got cut and showered with glass. We thought we were gonna die.

— Reed Harris (@reedharrisufc) April 5, 2018
UFC LHW champion Daniel Cormier
This whole situation is out of control. But no. Neither action was right https://t.co/NVMtIpdk5k

— Daniel Cormier (@dc_mma) April 5, 2018
UFC STRAWWEIGHT Jessica Penne
This is what happens when you repeatedly reward bad behavior ‍♀️‍♀️

— Jessica Penne (@JessicaPenne) April 5, 2018
UFC WELTERWEIGHT Emil Meek
Connor had a little to much powder https://t.co/jRZ1uBmfM4

— Emil Valhalla Meek (@emilvalhalla) April 5, 2018
Nate Diaz
He shouldn't have been trying to punk his boy when he was alone, like a bully. Then he expects not to get rolled on fukn rookie..
And then stay on the bus
haha u guys got punked ….

— Nathan Diaz (@NateDiaz209) April 5, 2018
Khabib Via Ariel Helwani
I just spoke to @TeamKhabib. Story coming.

Taste:

"I am laughing inside. You broke window? Why? Come inside. If you real gangster why don't you come inside? This is big history gangster place. Brooklyn. You want to talk to me? Send me location. I am going to come. No problem."

— Ariel Helwani (@arielhelwani) April 5, 2018