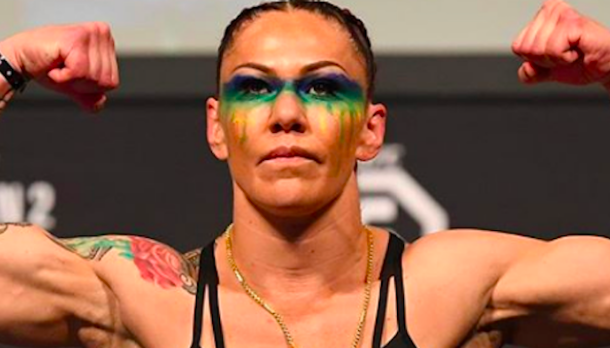 Open Enrollment for Cris Cyborg's UFC 240 Superfight against Invicta FC Featherweight champion Felecia Spencer will be starting next week.  The super fight is scheduled for July 27th in Edmonton Canada at the Rogers Place Arena with Max Holloway defending his title against Frankie Edgar in the main bout position. The bout will serve as Cyborg's last fight on a pre existing deal with the UFC promotion.
Showcased on ESPN + the PPV will have undercard fights featured live on the ESPN Channel. In Co headlining July 27th, Cyborg will be making her professional debut in Canada, and with that opportunity will come additional media opportunities both digital and print.
Season 5 of Cyborg Nation received over 2 million views on Youtube alone, and the hit digital series will return for UFC Canada.  Working with various media partnerships, we are able to guarantee a viral reach of the digital series during the week of the fight, and offer support of that marketing with supplemental social media engagement and sponsored posts.
Companies looking to apply for sponsorship of Cris Cyborg's upcoming UFC 240 fight will need to complete an approval process, for more details and information involving sponsorship of Cris Cyborg and her Cyborg Nation Digital Series email: [email protected]