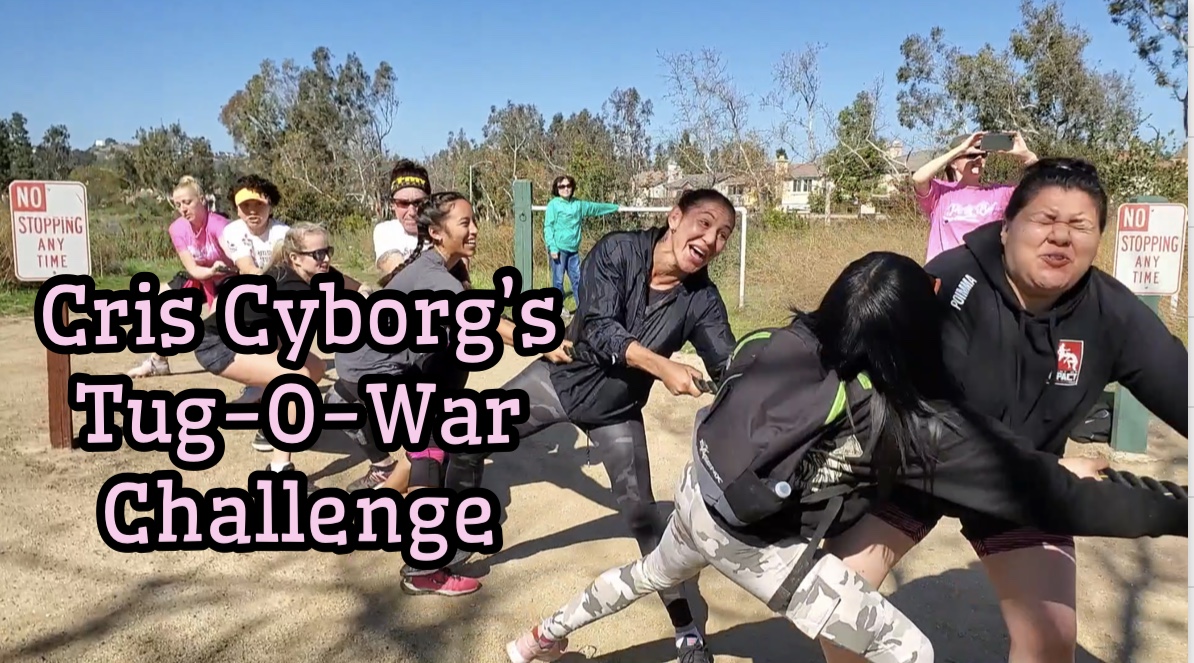 Are you strong enough to beat Cris Cyborg and her team in a Tug-O-War challenge?  This past weekend, Cris Cyborg and her team of coaches led an amazing 2 day retreat for women only, which focused on bringing ladies together who shared common interests in Martial Arts and Fitness for an amazing two day experience of training for fitness, fun, competition in a safe a secure training environment friendly to beginners in both fitness and martial arts.
Participants had an opportunity to train with a variety of classes including; Salsa (dancing), Boxing with 3x World Champion Mia St. John, CPR and first aide with trained first responder Alice Fernandez, Wrestling and Grappling with BJJ Black Belt Cleber Luciano, in addition to Muay Thai with Sabina Mazo and a California adventure hike with Cris Cyborg.
It was an amazing event, with the next one already being scheduled for Valentine's weekend 2021.  Individuals interested in hosting Cris Cyborg for a 1 day seminar, meet and greet, or public appearance can always inquire with a booking email to [email protected]  Cyborg the only Grand Slam Champion in the sport of Mixed Martial Arts, having captured the BELLATOR, UFC, INVITE, STRIKEFORCE Featherweight world championships, is the only fighter; Male or Female to win every belt in her weight category.