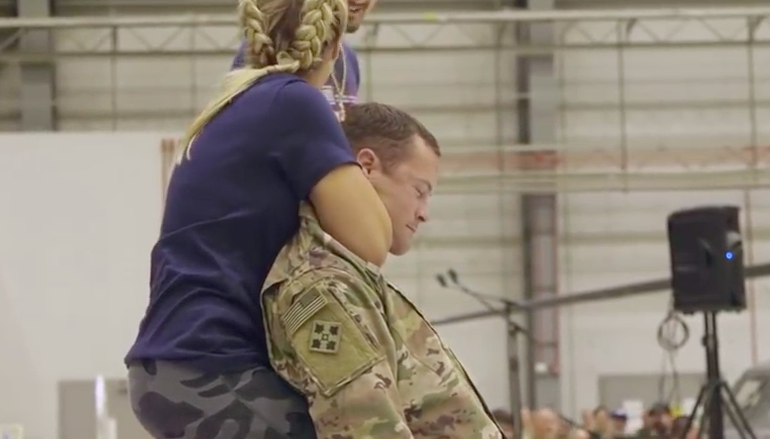 PVZ who has currently been on a tour giving back to the men and women serving in the military with community service and out reach visits was speaking to a large auditorium of soldiers along with current UFC Featherweight Champion Max Holloway when she started instructing the group on how to correctly apply a rear neck choke hold.
Paige VanZant has won UFC fights with the same technique.  In the video you will hear the room full of soldiers encourage the soldier having the submission hold applied to him "Not to tap", "Go to sleep"–the soldier true to form, listened to the commands and to the shock of even PVZ didn't tap and went to sleep!
The video is curtesy of our friends at TMZ, and just goes to show the effectiveness of Brazilian Jiu Jitsu.  If a hold is applied correctly even a girl who is 125lbs is capable of finishing a fight, in a case of self defense, a rear neck choke can cause death by suffocation, It is because of this these moves should not be practiced without a trained professional present.
https://youtu.be/WUjTTyts32Q