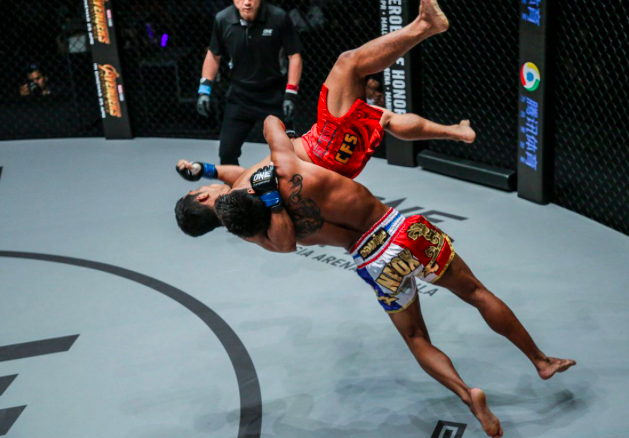 Talk about an amazing Knockout by the Thai National Wrestling Champion Kritsada Kongsrichai during this weekends One Championship "Iron Will" event that took place at the Impact Arena in Bangkok Thailand.  After originally having his hand raised as the winner the night of the fight Kongsrichai has now been informed that the win will be recorded as a DQ loss.
Despite One Championship being infamous for soccer kicks to downed opponents inside the cage, in an official statement released by One CEO Chatri Sityodtong the technique of a suplex takedown is illegal.  One Championship does not use the unified rules of mixed martial arts as supported by the ABC, instead opting to create a highbred of rules specific to their organization.  While the technique Kongsrichai utilized would be legal for promotions like ACB, RIZIN, CWFC the bout will officially be declared a DQ loss on his record.
https://youtu.be/yAH8AJ5v7J8
Chatri Sityodtong went on to explain, "I have to be the bearer of bad news. While I am a big fan of Kritsada Kongsrichai and his incredible athleticism, the fight against Robin Catalan has now been ruled a DQ.  After careful video review of the fight under multiple angles, it has been deemed that an illegal duplex was utilized.  At One Championship, all variations of duplexes are illegal and any attempt or intent results in an automatic disqualification.  Robing Catalan will now be awarded the victory, and his win bonus.  It will also be rules a loss via DQ for Kongsrichai on his official record.  As a fellow lifelong martial artist, I fully understand that no athlete wants to win or lose under the cloud of a DQ. However, as the leader of One Championship, I am here to ensure that safety is the no. 1 priority at all times for all our athletes.  Kongsrichai's official record will now be 6-4 allowing Catalan to improve to 7-3 after 10 fights in both their respective careers.
No word if One Championship took the win bonus away from Kongsrichai who's hand was initially raised in victory following the fight.
Here is the end of the strawweight bout between Kritsada Kongsrichai and Robin Catalan. The Thai's knockout win was overturned to a disqualification loss. pic.twitter.com/R1sbuwSXaO

— 'El Chapo' Nissi Icasiano (@Nissi_Icasiano) March 25, 2018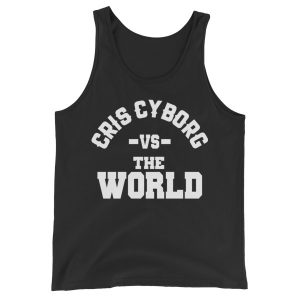 If you are looking to start off the summer right, get started with my functional meal and diet plans.  Working together with the creators of the Better Human App we have developed an easy and convenient shopping list and meal plan that will help you reach your micro and macro intake needs.  To get your hands on the plans, click here!