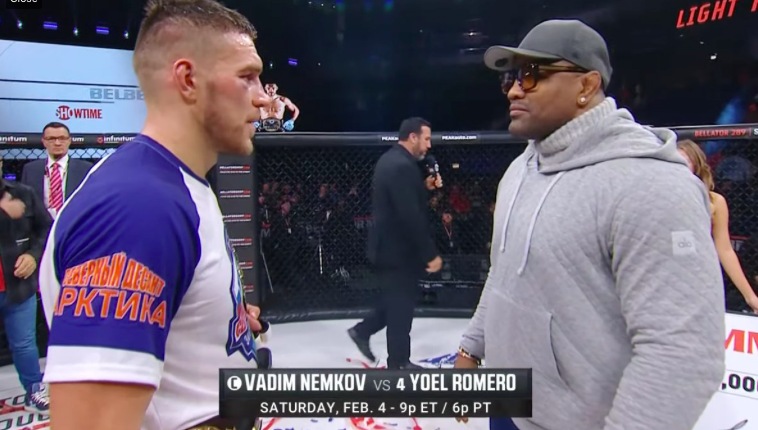 This past weekend at Bellator 288 Scott Coker and Bellator MMA announced that the promotion would be bringing MMA back to CBS, the premier sports network in the USA for a super fight event on Feb. 4th headlined by Fedor Emelianenko competing against Ryan Bader for the Heavyweight Championship.
Announced alongside that was that former UFC title challenger Yoel Romero would be facing the winner of Corey Anderson against Vadim Nemkov which was the final of the LHW tournament and a rematch after the first match ended via an accidental headbutt.
'Winning the fight this past weekend at Bellator 288 Vadim Nemkov defended his LHW Championship and was declared the winner of the Bellator LHW Grand Prix.  His prize was a place on the Feb. 4th Bellator CBS card taking place in LA against Yoel Romero.