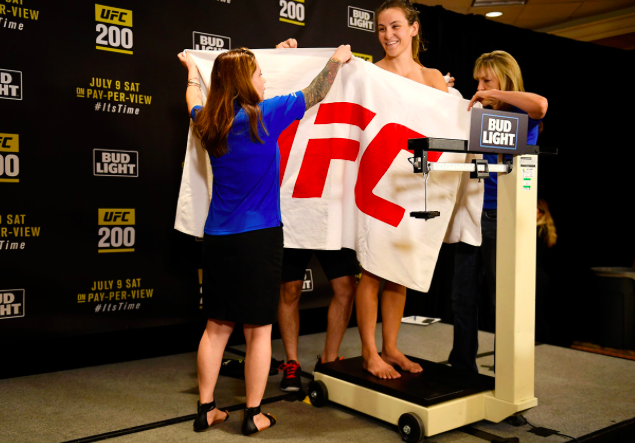 Today's gossip comes straight from THE UNDERGROUND's very own MMALogic.  While not an official source, those who are on the popular mixed martial arts website know that they have leaked credible information in the past.  With the UFC on FOX television deal complete, the UFC is currently in negotiations for new domestic broadcast partners.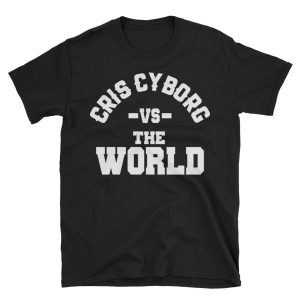 In a recent posting MMALOGIC revealed that as part of a new television deal involving ESPN and NBC that the UFC will also be looking at the development of several new weight classes, giving the promotion more championship weight classes, and less of a need to use the interim titles as promotional tools.
Initial reports indicated that a 165lbs division for men and possibly a 105lbs division for female fighters could be introduced.  165lbs was previously a weight class for the Elite XC promotion which several current fighters such as Nick Diaz competed in.  The additional weight classes will help with matchmaking and bout options, and hopefully create a ripple effect on extreme weight cutting, making it less desirable with weight class options closer in size.

Here are the latest rumblings:
Espn and NBC to split an expanded tv package.
320m/yr (160m/yr each). Espn and nbc to pay for production (current deal ufc pays for production)
espn and nbc will also have streaming rights and the fightpass prelims moving to their streaming platforms.
contender series to replace tuf (each network gets one season each per year)
Ppv's reduced to 6 a year.
New weight classes to be added to help fill the increased fight nights (men 165, female 105, etc)
each network will have exclusive rights to certain fighters (similar to how hbo and showtime have their own boxers which they develop and build) outside of ppv.
Wme hoping to have verbal agreements by end of the month.  Of course anything can happen until the last minute.