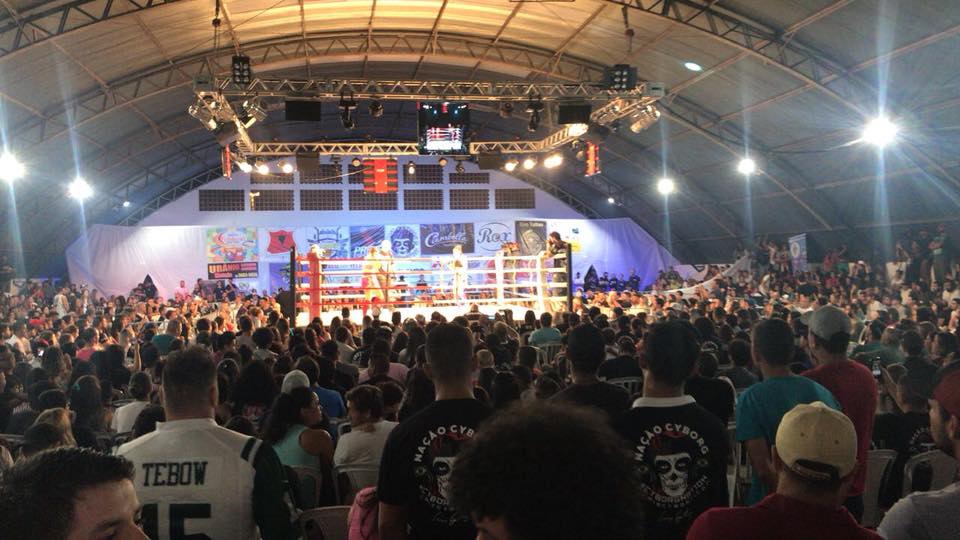 This next event is going to be really exciting since we are now collaborating with Reign Body Fuel as a new sponsor of the event. In this event, we are going to be having various high-level fighters fighting and all of the fights on the card are going to be very entertaining for the spectators! This event is having seven fights on the main card and ten fights on the undercard. Some of the people that are going to be fighting in this event are Felipe Macedo, Wellington Serra, Alan Fabricio vs. Natan Mota, and many more. Cris Cyborg's event NCF 'Nacao Cyborg Fights' is going to be taking place in the South of Brazil. Nacão Cyborg Fights is the #1 mixed combat sporting event in the south of Brazil featuring Pro/Am MMA, Muay Thai, k1, boxing, BJJ, submission grappling.
The event is owned by Cris Cyborg and her brother Rafael Venancio Justino. Cris Cyborg is a world MMA champion, today fighting in Bellator. Cris Cyborg has 4 different belts including a Bellator, UFC, Invicta, and Strikeforce belt.  Cyborg was born in Curitiba, Brazil and now lives in Huntington Beach, California. 
And in this event we are together we REIGN Total Body Fuel. REIGN works with energy drinks all over the world and makes sure that the drinks are the best for athletes and to everyone that consumes it. It certainly is an innovative and flavorful way to help athletes perform at their best.  The drinks are authentic, flavorful, and still very healthy compared to most energy drink brands out there!
Nacao Cyborg's weigh-ins are going to be taking place today the day before. In this event, we are going to be having multiple different fighters from different regions and backgrounds from Brazil and other countries. If you are a fighter and you want to fight at NCF make sure to go to ncfights.com and put your information and everything needed for you to be part of the event and if you want to sponsor the event you can also put your information on the website and be part of the Cyborg Nation family!