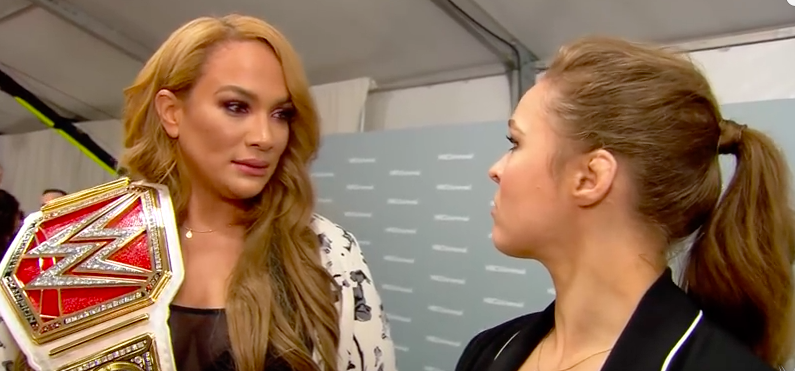 Ronda Rousey is getting set to challenge for her first World Title, in WWE.  The perennial Bantamweight Superstar in the UFC, retired after two consecutive losses to Holly Holm and Amanda Nunes via KO.  Ronda already a celebrity and brand on her own, has now parted with the UFC and joined the WWE placing her athletic career firmly in a new sport.
Rousey who made her WWE debut at Wrestle Mania, now will be facing NIA JAX for her first opportunity at a world title in Wrestling.  Ronda who has been training hard for the transition looked fabulous in her promotional debut, showing a wide range of skill and ability for professional wrestling.
The bout against Nia Jax is scheduled to take place June 17th, when the WWE hosts the MONEY IN THE BANK Pay Per View.  Currently in Florida at the WWE performance and training institute is Ronda Rousey's four-horse-women Marina Shafir, Jessamyn Duke, and Shayna Baszler who are all rumored to be preparing for a battle royal style match.