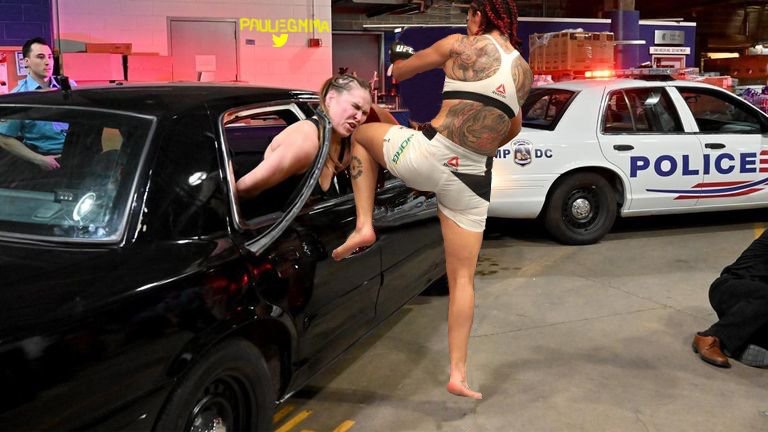 With Ronda threatening to leave the WWE if they sign Cris Cyborg, fans are starting to wonder if Cyborg is ever going to get the chance to "Make Wrestling Real Again.'  The only fighter in the sport to win 3 major titles in 3 different promotions, Cris Cyborg will be in Las Vegas Memorial Weekend to meet her fans attending one of the years largest wrestling conventions known as STARRCAST.
Cyborg who has been in Africa as part of a humanitarian project with Fight For The Forgotten, recently donated two water wells in Western Uganda and has been participating in various social projects while in South Africa as part of her hit 7 part digital series entitled Cyborg Nation Destination: Africa which is currently being released with new episodes weekly.  Subscribe with notifications so you don't miss an episode!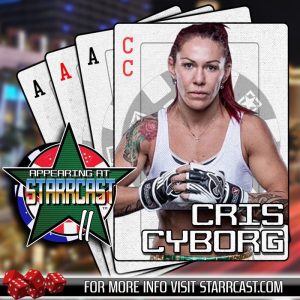 StarrCast which takes place May 23-26th in Las Vegas at the caesars Palace- Tuscany Suites and Casino will feature many of the top names in the business of professional wrestling including, Cody and Brandt Rhodes, Kenny Omega, Chris Jericho, The Undertaker, Rick Flair, STING, Jerry Lawler, Brett Hart, Kevin Nash, Ricky Steamboat, Jimmy Hart, The Million Dollar Man, Kurt Angle, Tatsumi Fujinami, and many more!
Order your Make Wrestling Real Again Shirt now, so you will have it in time for Memorial Weekend in Vegas!  To get your Starrcast tickets click here.  This event is limited and some of the meet and greets will sellout!  The entire weekend will be capitalized with AEW's first live PPV event inside the MGM Grand