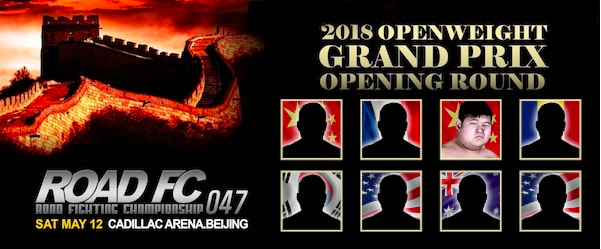 For immediate release– ROAD Fighting Championship announces the official opening of Xiaomi ROAD FC 047 which will take place at the massive Cadillac Arena in Beijing, China on May 12, 2018. The new 2018 Openweight Grand Prix 8-man opening round will be held.
ROAD FC has held five events in China since 2015, and Xiaomi ROAD FC 047 marks the return to the capital city of Beijing in two years. The event will take place in the Cadillac Arena, originally the Beijing Wukesong Culture & Sports Center, a 20,000-capacity indoor arena that was recently constructed for the 2008 Summer Olympics basketball preliminaries and finals.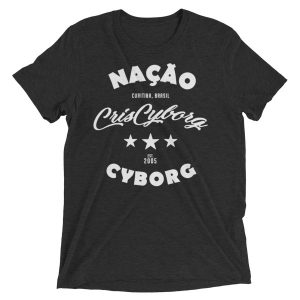 The Openweight Grand Prix marks the start of the new ROAD FC plan to host exciting annual tournaments across different weight divisions. This 8-man format will pair the most engaging Mixed Martial Artists who will seek to blitz their way to a cash prize, killer trophy, and the right to claim the title of 2018 ROAD FC Openweight Grand Prix Champion!The first ROAD FC Openweight Grand Prix and the first event in China for 2018 would not be complete without including the fan favorite surging young fighter, Aorigele. The "Kung Fu Panda" (6-3-0-1, Xindu Martial Arts Club) has gone 6-1 in his professional record with ROAD FC. All of his wins are by KO/TKO including those over Yusuke Kawaguchi, Bob Sapp, and the legendary Kazuyuki Fujita. Aorigele will cement his prospect status at just 23-years old with his inclusion in the first ROAD FC Openweight Grand Prix.
New Wave MMA ROAD FC is the stage where legends shine, rookies thrill, and epic battles are waged that determine the future of MMA. From the pageantry of the grand entrance to the final crunch of the KO, ROAD FC showcases the very best of Mixed Martial Arts sports and entertainment. As we say in Korea, "Fighting!"
Xiaomi ROAD Fighting Championship 047
May 12, 2018
Cadillac Arena
Beijing, China
2018 Openweight Grand Prix Match
Aorigele vs TBA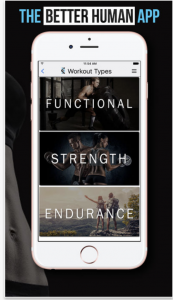 If you are looking to start off the summer right, get started with my functional meal and diet plans.  Working together with the creators of the Better Human App we have developed an easy and convenient shopping list and meal plan that will help you reach your micro and macro intake needs.  To get your hands on the plans, click here!