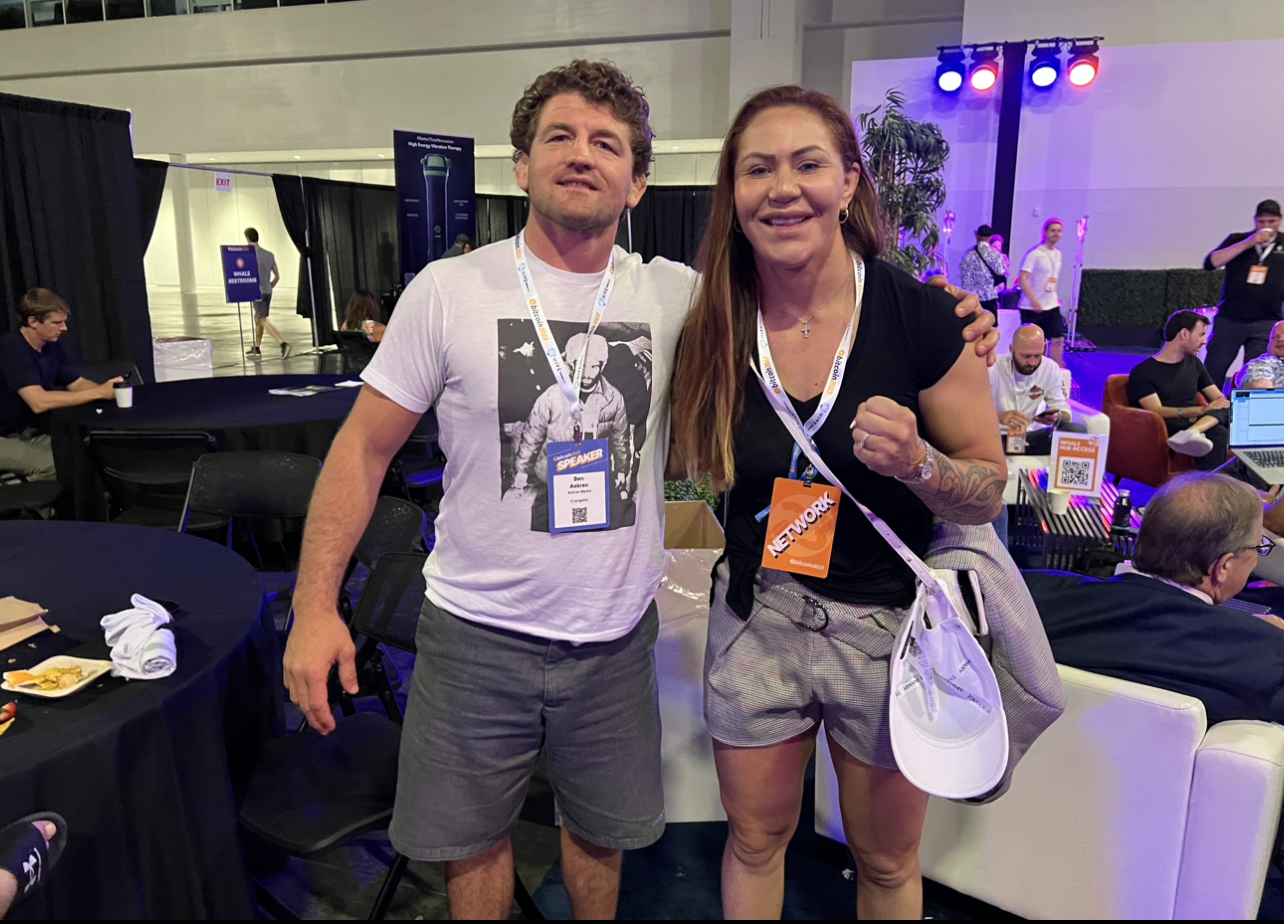 This week many of the greatest minds in the Crypto, Finance, Bitcoin, and blockchain communities are gathering in Miami Florida for the annual Bitcoin Conference.  Highlights of the conference include Presidential Candidate Robert F Kennedy Jr, Micahel Saylor of Microstrategy, Jack Mallers, Michael Lewis, Bill Miller and many others.
Cyborg who has attended the previous 3 Bitcoin Conferences to be held in Miami Florida had this to say about the event, "It is such a great time to learn more about this amazing technology that is Bitcoin.  The freedom this technology can bring the world is going to be life changing."
Ben Askren and Cyborg are to of the sport of MMA's most outspoken supporters of Bitcoin and Blockchain technology.  Askren who was One Champion prior to coming to the UFC and an Olympic Gold Medal wrestler is one of the most accomplished fighters in combat sports.