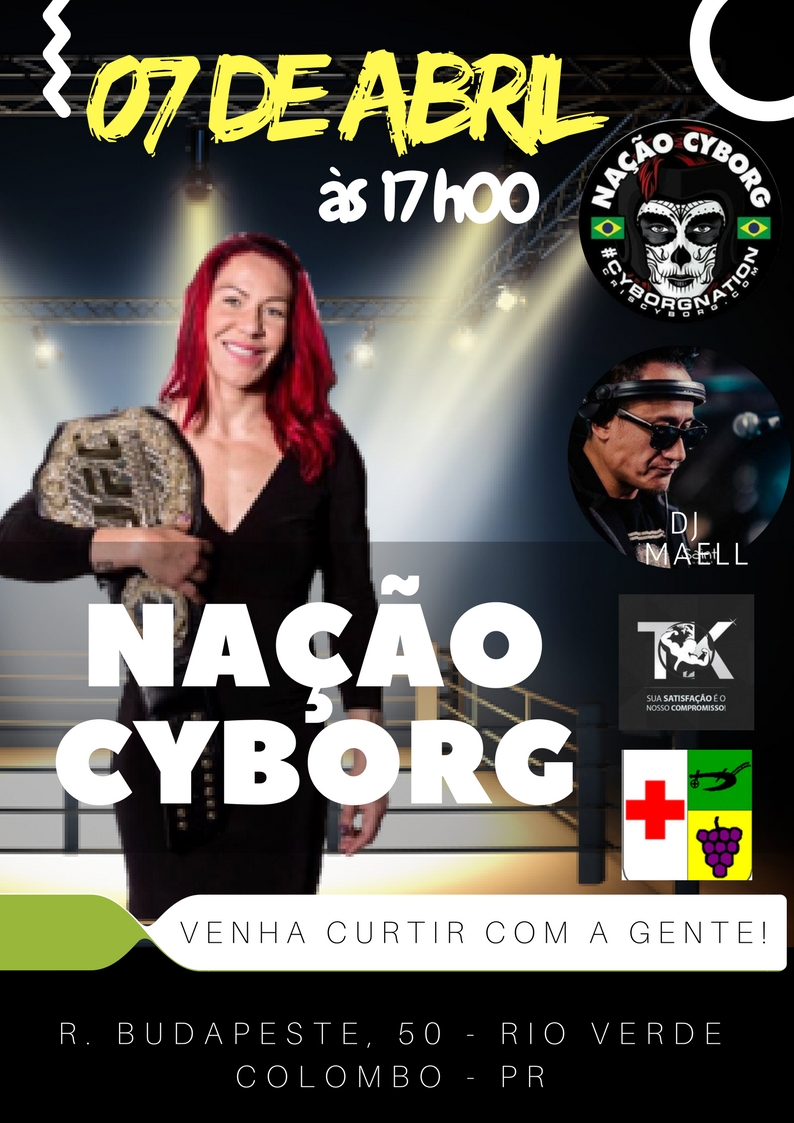 Fresh off a win at UFC Fight Night 125 against Eryk Anders, Lyoto Machida a legend of Brazilian MMA and a former UFC Champion will face another legend in Vitor Belfort as part of the big UFC 224 event taking place at the Jeunesse Arena, in Rio De Janeiro Brazil.  Machida who has wins over greats like Randy Couture, Dan Henderson, Gegard Mousasi, Rashad Evans, Tito Ortiz, Ryan Bader, Mauricio Rua, BJ Penn, Sam Greco, Stephan Bonnar, and Rich Franklin.  Machida has face many other legends including Quinton Rampage Jackson, Jon Jones, Phil Davis, Yoel Romero, Chris Weidman, and Luke Rockhold.  With a professional record of 23 wins and 8 defeats, Lyoto Machida is a future UFC Hall of Famer.
April 7th Cris Cyborg MMA will be promoting the Cyborg Nation Nacao Cyborg event in Colombo Brazil. Cyborg who was promoter of California's first Amateur MMA state championship with CAMO, will be helping promote 4 professional MMA bouts, 10 amateur MMA fights, 1 BJJ Superfight, and 1 nogi submission wrestling Superfight in an event that will be overseen by the Colombo Governor's office.  Companies or Individuals interested in getting involved with the event should contact Tani Bostos at NacaoCy[email protected] for more details or to apply as an event sponsor.

Cyborg who fights March 3rd in Las Vegas against former world Champion Yana Kunitskaya at 145lbs, will be the main event for UFC 222 taking place at the Tmobile Arena in Las Vegas Nevada.  Tickets for the event are currently on sale.  If you are hosting a CYBORG NATION UFC PPV party, post the details in the comments below!
March 3rd, UFC 222 #SUPPORTCYBORGNATION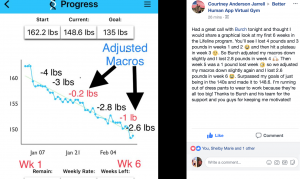 ❗ATTTN: This is only for those who want to 
be stronger 
and leaner. ❗
Who want more results from their training.
Who want to know my "secrets". 
I've partnered with one of the best and decided to let you know about
him.
You can 
GO HERE 
 now and watch a video.
Again – only if you're serious about better results.
#Stro
ngerTogetherCyborgNatio
n