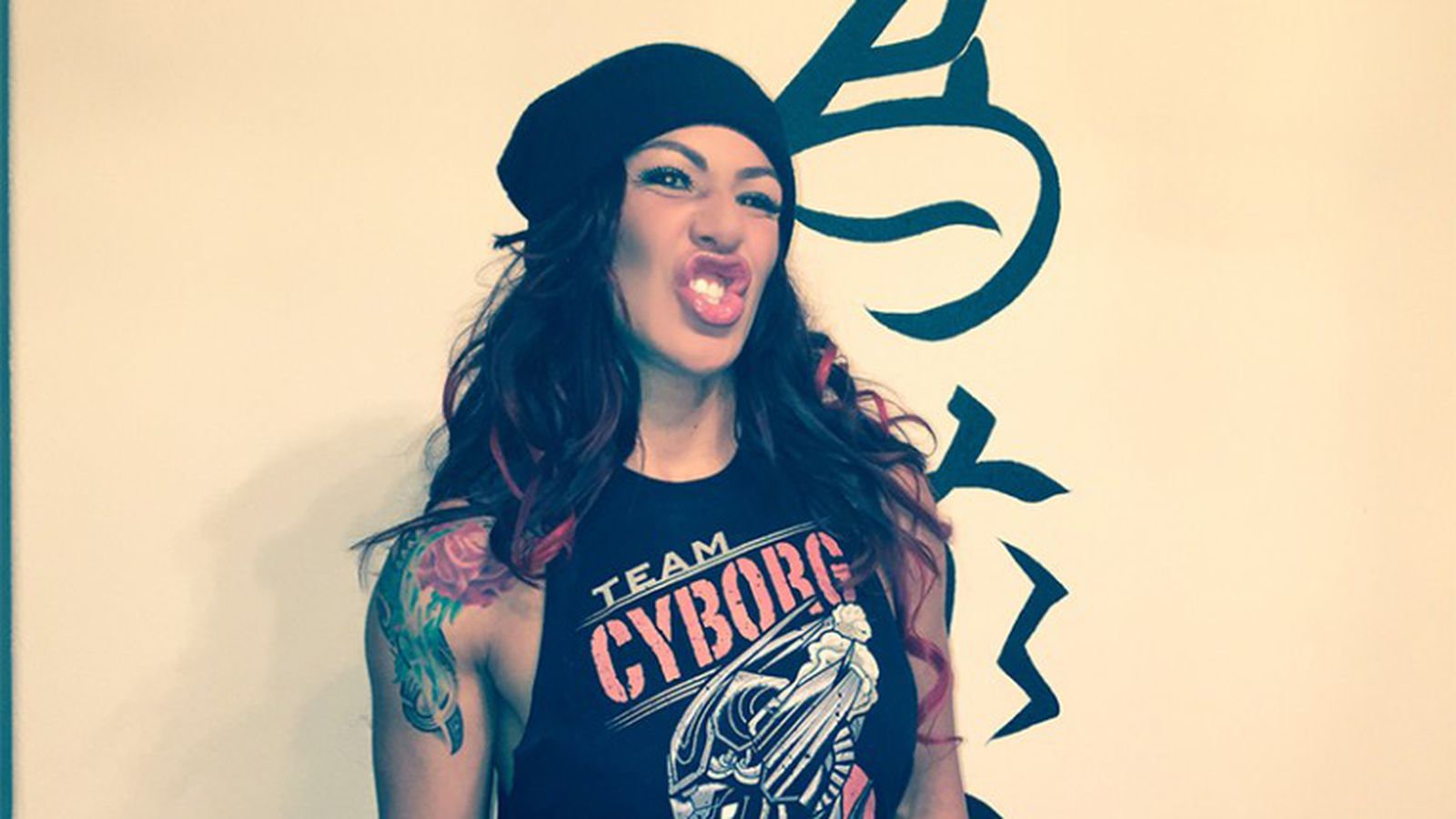 How you can be a part of my Team Cyborg training Camp ahead of UFC 219
Would you like to be part of my training camp ahead of UFC 219?
I've been trying to think of different ways to continue to motivate Cyborg Nation.  The truth is I get inspiration from my fans, seeing how much we achieve working together inspires and motivates me to keep pushing hard and leading Team Cyborg by example.  My trainers think I'm crazy for doing this…but I thought why not put together a CYBORG NATION FITNESS CHALLENGE where I challenge my fans and give them an opportunity to motivate me, so for the next 4 weeks ahead of my fight with Holly Holm I am giving away some of the secrets to my strength and conditioning program that I'm using to get in the best shape of my life ahead of UFC 219.
First, let me update Cyborg Nation on my fitness ahead of Dec. 30th.
Coach Kenneth is pushing me hard… I've easily found another gear since combining my Dacki Fit Foods with stricter diet monitoring in between prepared meals. Looking at my current weight I'm ahead of schedule.  My coaches have been saying they think  it's because of the app I'm using for my food (more on the app later).
I've added a bunch of variety into my training, stuff you wouldn't think would benefit me has helped greatly.  I'm faster. Way faster. My sprint times are the proof on the track!
My endurance and strength numbers are up from this time last fight camp.  My coaches say I'm showing about a 17% increase (tracked in the Better Human App) which is cool because I'll need BOTH for this championship fight.
I've been using the BHA and have started recommending it to other people that are serious about their fitness, because I love being able to give people resources that I know are going to help them reach their goals!
After only a few days my team told me that we have BEEN HAVING A BUNCH of TEAM CYBORG fans downloading the Better Human App, with many of you contacting my Facebook and Twitter directly telling us how much you appreciated the recommendation, and how you COULD NOT BELIEVE the PHOTO RECOGNITION feature in the premium membership.
Hearing directly from people on Cyborg Nation how they are loving the Better Human App got my team thinking….How can we make this even better?…How can we help my fans get even more success as they are working towards their fitness goals?…How can I give back to Cyborg Nation.
One thing, I always get asked  whenever I make personal appearances or seminars is "what's it like to train for a fight?"
Working directly with the creators of BHA, My team has put together a REAL LIFE opportunity for Cyborg Nation to experience 'TRAINING for a Fight" as we have shared some of the secret conditioning, warmups, cool downs, and recovery techniques I have been using for years as a world champion mixed martial arts fighter.
Ahead of Christmas I want to challenge my fans….You can train "with" me by doing some of the training I do. Both of us preparing for UFC 219.
I took some of my favorite workouts that challenged me in a variety of ways – endurance – stamina – agility – explosiveness – several of the key areas I'm training in, and put them into a full document for exclusive Cyborg Nation followers.
HERE'S HOW YOU GET IT….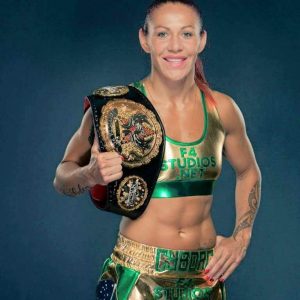 ..I need to warn you though…these aren't easy workouts, – heck- one of the workouts is called FIGHT SIMULATOR WITH CHAMPIONSHIP ROUNDS and it's brutal… but I am curious what score you get…and if it is better than mine…
You can ONLY get these when you get the Better Human App. The best part is you can log your workout, then take a screenshot and share with me your results. I'd love to know who came close to my scores and maybe one day we can do an Elite Fitness Workout challenge day!! (you'll see we grade the different levels).
You must first get the premium Better Human App here: or here: use promo code CYBORG – this is VERY IMPORTANT, if you forget to use the code, you won't get the workouts.
The workout will be published IN THE APP. How cool is that?
Yep, all you have to do is put in the secret code you'll get via email (for premium users) the app home page will look a bit different saying WORKOUTS – swipe right and they're right there.
I might even do some type of challenge to see who is the fittest – be honest with your scoring cause I could tell who's not since I do these workouts – you may win a prize. 🙂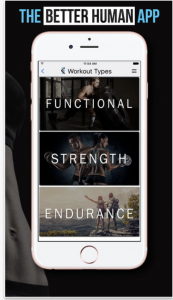 Best part about the app is once you log them, you can always refer back since they have names:
The Mountain
Death by 10-meters
Fight Simulator
These are just a few.
Let's see your workout results…Don't forget to hashtag #TEAMCYBORG and #CYBORGNATION in your Instagram and Twitter posts and comments!