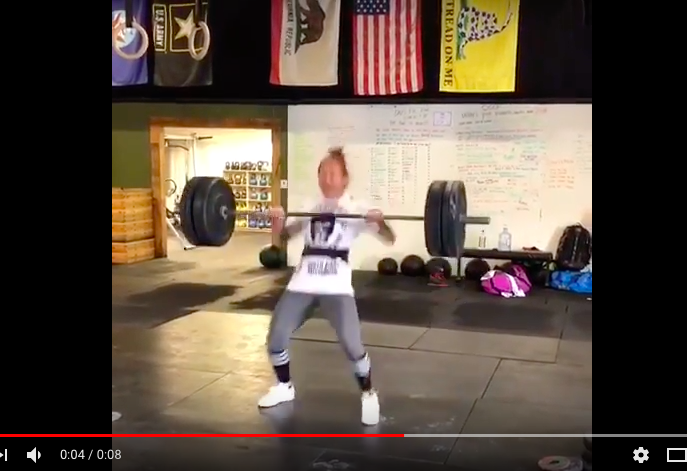 There are athletes, and then there are super athletes.  Cris Cyborg would be a super athlete.  After being a national level handball player in Brazil, Cris Cyborg transitioned into MMA and after losing her first MMA fight, she never looked back.  5 fights in Strikeforce and Featherweight Champion. 5 fights with Invicta FC Featherweight Champion, and now 5 fights with the UFC and Featherweight champion.
Cris Cyborg is the only female to capture 3 major World Titles in 3 different MMA promotions, and a large part of her ability to remain undefeated the past 13 years is due to her athleticism and strength.
Cyborg who is the only fighter in MMA to hold a world title and compete DOWN a weight class, did it twice with two superfights in the UFC at 140lbs. With the introduction of the 145lbs weight division, Cyborg has captured the promotions championship when Germaine De Randamie vacated the accolade and Cyborg beat Tonya Evinger.
Cyborg who is training for a UFC International Fight Week bout against either Amanda Nunes or Megan Anderson has been back in the gym since her UFC 222 win and is already focused on an Early July competition date working strength training with the Crossfit standout Kenneth Leverich, once Cyborg masters the To the haters still talking about the Cris Cyborg sample from 5 years ago, she is currently the most tested athlete on the UFC roster by USADA and the only athlete to complete 1 year of USADA testing BEFORE FIGHTING IN THE UFC.

If you are looking to start off the summer right, get started with my functional meal and diet plans.  Working together with the creators of the Better Human App we have developed an easy and convenient shopping list and meal plan that will help you reach your micro and macro intake needs.  To get your hands on the plans, click here!