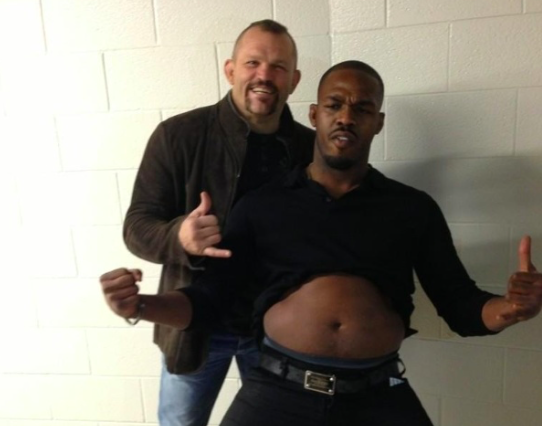 Yesterday Chuck Liddell was on The MMA Hour with Ariel Helwani where he made his plans to return to fighting pubic, he went on to say that following a few tune-up fights, that he would like to face UFC Superstar Jon Jones in a LightHeavyweight fight.
While Chuck Liddell is 48 years old, and lost his last 3 fights before retiring from the UFC, that didn't seem to stop him from admitting that the fire still burns to compete, and revealing that he still anticipates being able to fight at a high level against the best in the sport.  Jones however didn't take long to reply, heading to Twitter to respond direct.
"Old Chuck has been calling me out for years! I get it, I hod pretty much every record in the division.  I normally try to respect my elders but if you want it come get it. Id literally fly you out to Albuquerque this weekend. You might want to test the strength of that jaw before you take a bit you can't chew"
–Jones willingness to fly him to Albuquerque rather than inside the cage might have to do with the fact that he is currently serving a temporary suspension while USADA investigates the failed sample they collected from him following his UFC 214 KO victory over Daniel Cormier which was eventually turned into a No Contest.
Old Chuck has been calling me out for years! I get it, I hold pretty much every record in the division. I normally try to respect my elders but if you want it come get it. Id literally fly you out to Albuquerque this weekend.

— Jon Bones Jones (@JonnyBones) May 14, 2018
You might want to test the strength of that jaw before you take a bite you cant chew

— Jon Bones Jones (@JonnyBones) May 14, 2018