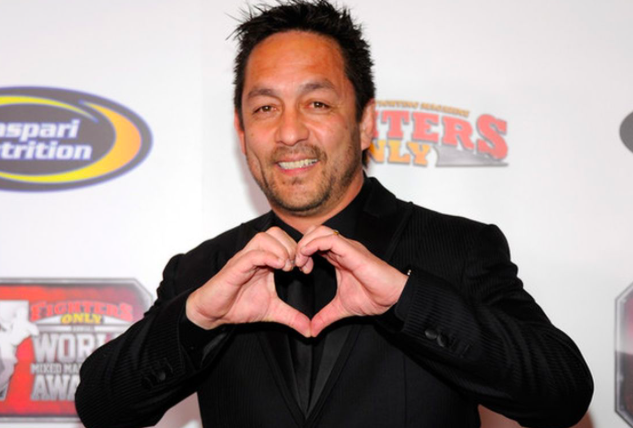 Mario Yamasaki has been an MMA ref for almost 20 years, however his decision to let Priscila Cachoeira continue fighting through bad positions when she was clearly overmatched in skill against Valentina Shevchenko didn't sit well with some fans and critics.
Yamasaki who has Dana White become a vocal critic of his referring even went as far as to publicly say that he doesn't want Yamasaki as a UFC ref.  The placement of judges and referees is not at the discretion of the UFC typically, and is done by whatever sanctioning commission is in the place the event is being held.
Yamasaki who is a Brazilian 4th degree Jiu jitsu black belt and has riffed over 400 fights including fights in the UFC, Strikeforce, WEC, Elite XC, and PRIDE Fighting Championship. Yamasaki started working for the UFC as a ref following the promotions visit to Sao Paulo Brazil at UFC Brazil: Ultimate Brazil, following that event Big John McCarthy helped place him within the company as a ref.
In a recent interview with MMA Junkie "In my opinion, I allowed 'Pedrita' to be a warrior and keep fighting," Yamasaki said in his post-fight statement. "I could have stopped the fight in the second crucifix or in the mount, but she moved the whole time. I also recognize that I should have stopped when she tapped the first time to the rear-naked choke. I only stopped a few seconds later. About other people's opinions, it's their right to say."
"John, for me, is my mentor," he said. "He's been with me since I started. He always helped me, so I think that's always going to help me. It can never hurt to learn more and see more and listen."
"If you count for 19 years I've been reffing, how many [fights] were controversial? Four? Five? But people always see mistakes," he said. "There's nothing I can do. I just have to focus and try not to make any early calls or late calls. Reprogram. Do my job, you know?"