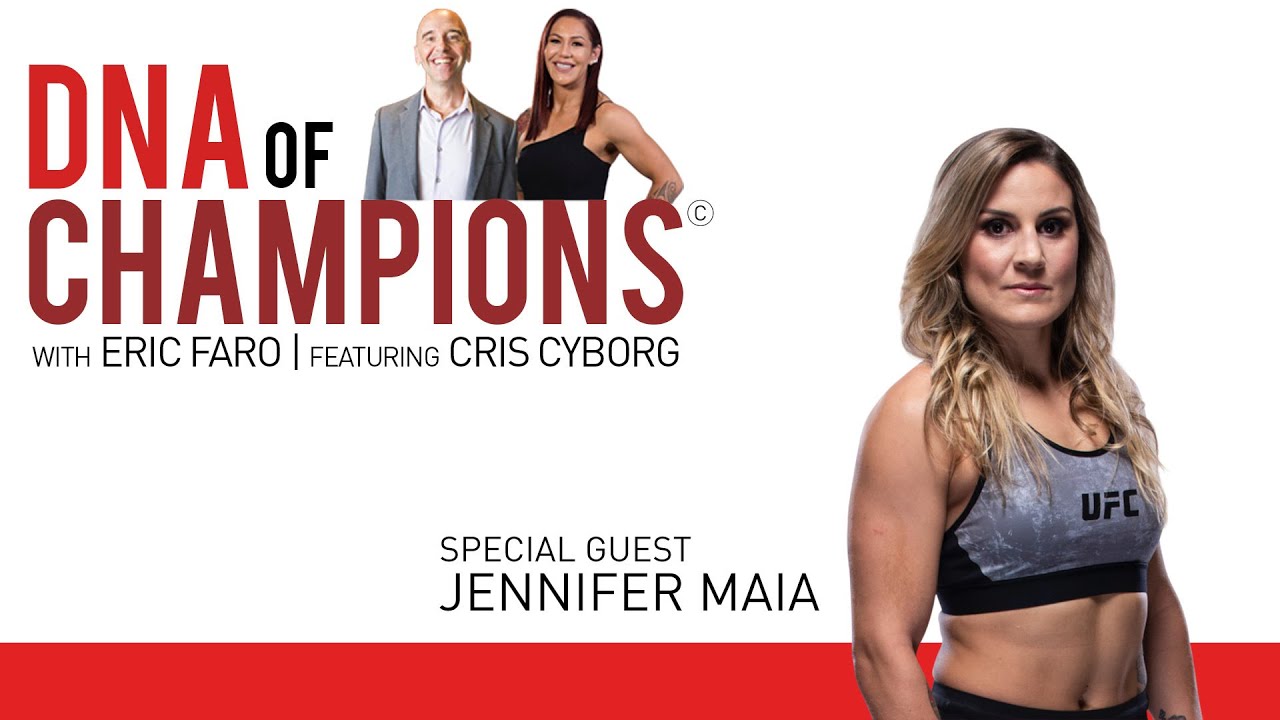 Bellator Women's Featherweight World Champion​ Cris Cyborg and Eric Faro the creator of the DNA Method, talk with Jennifer Maia about not making weight and losing purse along with what it's like to be a female fighter and how much harder they have to work to prove themselves. Maia joins Cris Cyborg and Eric Faro to talk about how she overcomes challenges.
DNA of Champions
Join us every other week for a live show that goes on Cris Cyborg's Facebook and YouTube channels. The show brings Cyborg and Faro together to host a different athlete every time during an informal conversation to talk about the power of God in an athlete's life or the lack thereof while covering current events and analyzing what builds the mindset of a champion.
Cris Cyborg is the only Grand Slam Champion in the sport of Mixed Martial Arts (MMA) is a Bellator, UFC, Invicta, Strikeforce World Champion.
About Eric Faro
Eric Faro is the writer of "The DNA of High-Performance Leadership: 5 Daily Necessary Actions to Lead an Extraordinary Life" and the creator of the DNA High Performance Leadership Model. He is an expert in the fields of leadership and high performance, with extensive experience in performance psychology and human development. He has a master's degree in Executive Leadership from the University of San Diego.
https://dnamethod.com/
@dnaericfaro
Jennifer Maia fala abertamente sobre os Desafios Durante o COVID-19
​Junte-se à campeã do Grand Slam Cris Cyborg, e a lutadora do UFC Jennifer Maia, numa conversa com Eric Faro, especialista nos campos de liderança e alta performance, sobre não bater peso e perder bolsa. Além disso bate um papo sobre os desafios de ser lutadora.
Sexta-feira, 3 de julho, às 18 horas (brasília) no canal no Youtube e na página no Facebook da Cris Cyborg.