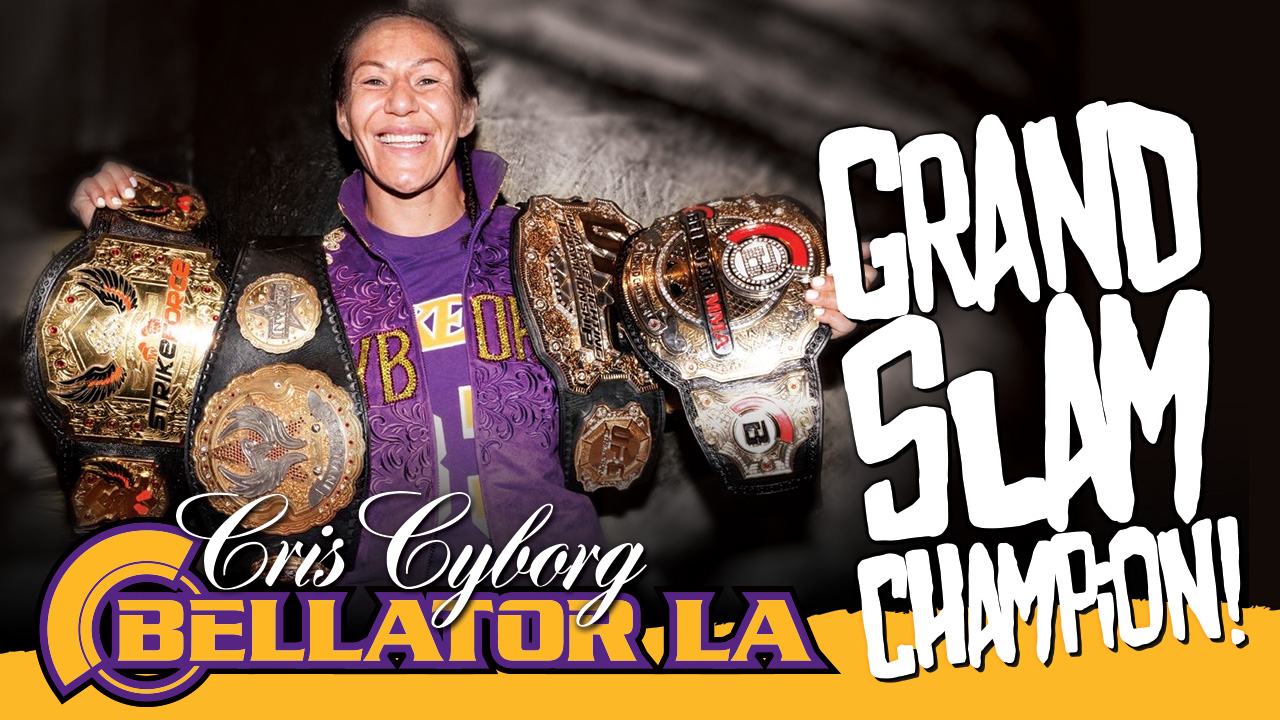 With a victory at Bellator 238 last weekend in Los Angeles inside the historic Forum venue in Inglewood, Cris Cyborg made history becoming the only professional fighter in the sport of Mixed Martial Arts to capture every significant belt in their weight category.  Having won the Strikeforce and UFC Championships Cyborg joined an elite list of fighters; Frank Shamrock, Miesha Tate, and Ronda Rousey as the only Strikeforce Champions to become UFC Champions (excluding Daniel Cormier tournament championship). As an Invicta Alumni Cyborg joined Carla Esparza as the only Invicta women to become UFC champion, and with the UFC belt on her resume after capturing the win over Julia Budd joined Eddie Alvarez as the only two UFC and Bellator Champions in the history of the sport.
Cyborg is now the only 4 time world champion in the sport of MMA.  Follow the exclusive behind these scenes footage of Cyborg as she prepares for her fight, stay with her in her hotel before boarding the transportation to the arena as you witness her warmups, and see her celebrate the victory in the back with friends and family.
Sponsors interested in attaching their brands to the next video series can inquire [email protected] to start the application, with al new sponsors their is an approval process that must be completed.