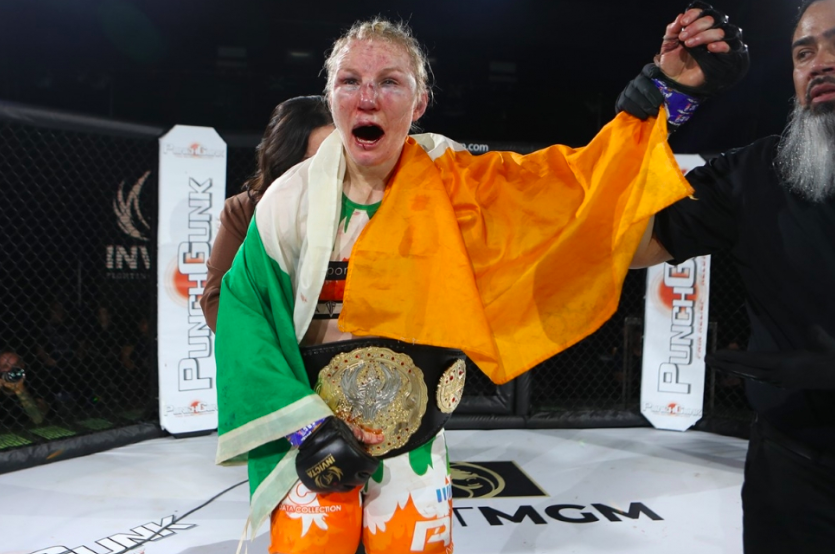 Invicta Fighting Championship is the home to many of WMMA's biggest stars.  Champions like Cris Cyborg, Amanda Nunes, Thug Rose, and so many more used the Invicta platform to build their careers and become to global stars in the sport of Mixed Martial Arts.
Considered the premier all female fighting league in MMA Invicta FC will be heading to Boston Massachusetts to make their East Coast debut on October 27th inside the Citizens House of Blues.
The main event will feature Strawweight champion Danni "Mac" McCormack as she puts her 7-2 record on the line against Polish Challenger Karolina Wojcik.  McCormach who is the first Irish Champion of the promotion picked up her championships win be defeating Brazilian Valesca Machado by decision.
The Co Main event will feature Valesca Machado against Isis Verbeek.  Machado a veteran of 16 professional fights with a 12-4 record will be a tough test for the 4-2 Verbeek who captured a decision win over Melissa Odessa at Invicta FC 48
The current fight card can be found below:
Champ Danni McCormack vs. Karolina Wojcik – for strawweight title
Valesca Machado vs. Isis Verbeek
Kristina Williams vs. Dee Begley
Hilarie Rose vs. Andrea Amaro
Julia Dorny vs. Riley Martinez