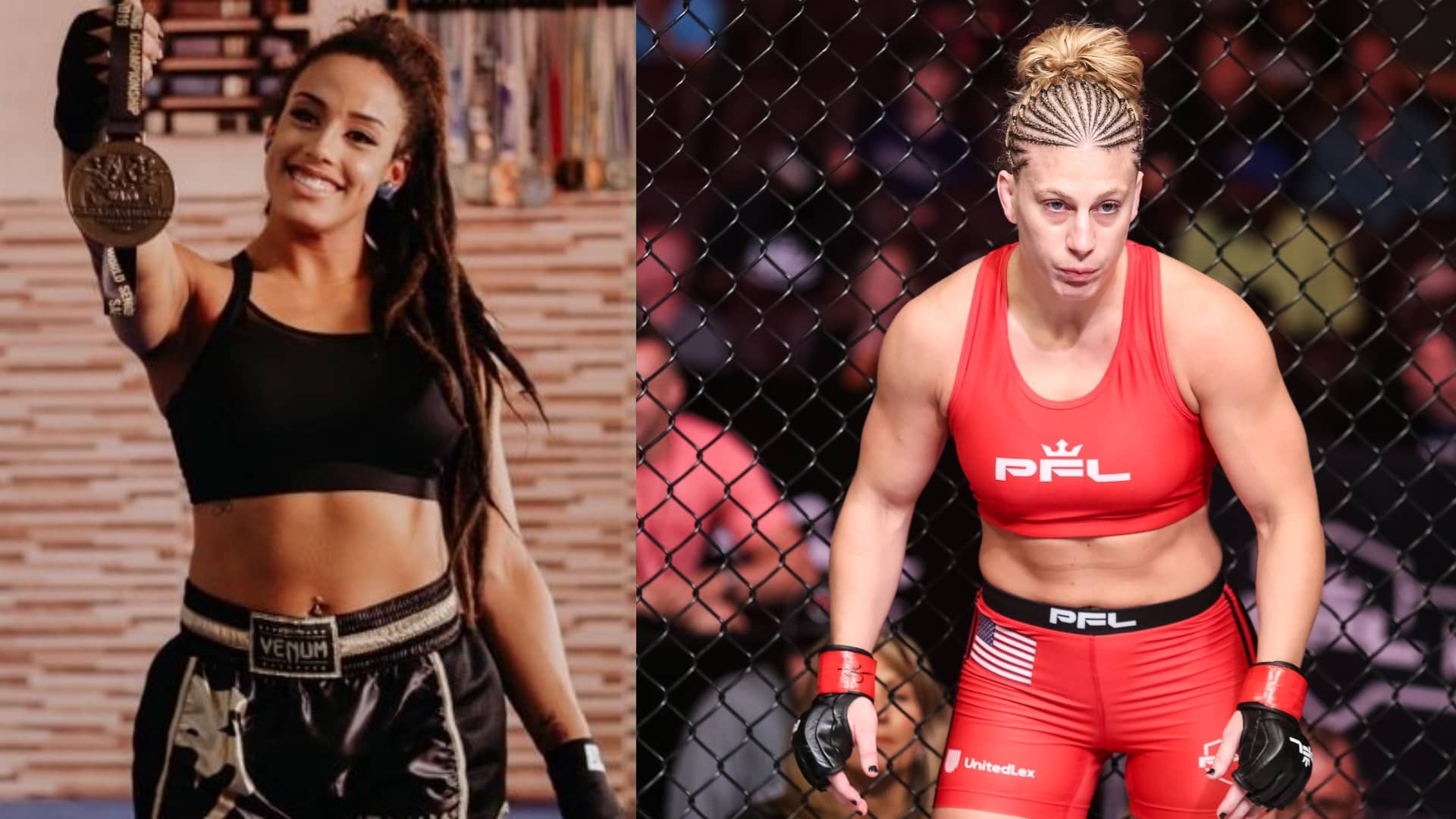 Some people are speculating after watching the fight of Mirela Vargas on Cyborg Nation that she would be a great match for Kayla since they are both on the same division and since she was able to knock her opponent on the first round in only twelve seconds. Kayla Harrison has been having her tossed around a lot lately since she is not signed to any events right now. People have been speculating that she might go to the UFC or to Bellator.


After winning her fight in 12 seconds on Cyborg Nation, Mire Vargas's name has also been going around a lot. She is only 24 years old and was born in Ponta Grossa, PR, Brazil. She has had one fight against Ariele Ribeiro who is also well known in the Cyborg Nation event. Some have commented that for her first fight Mirela did really good and that she could probably beat the champion of PFL Kayla Harrison who is just known for her judo skills and jiu-jitsu, however, her standing up is not as good as the rest of her skills and is also not as good as Vargas'standing up skills. If this fight was to actually happen Mirela would definitely have a chance since her standing is so good.
Kayla Jean Harrison is an American judoka and professional MMA fighter who currently fights on the event PFL. Harrison competed in the 78 kg weight category in judo and she is currently fighting in the lightweight division in MMA. She has a record of 12-0 and has fought many great girls before like Courtney King, Taylor Guardado, Genah Fabian, Cindy Dandois, and many more girls too. 
Many of our fighters have been going to different events after being watched fighting mostly going to Bellator so If you are a fighter and you want to fight at NCF make sure to go to ncfights.com and put your information and everything needed for you to be part of the event and if you want to sponsor the event you can also put your information at the website and be part of the Cyborg Nation family!