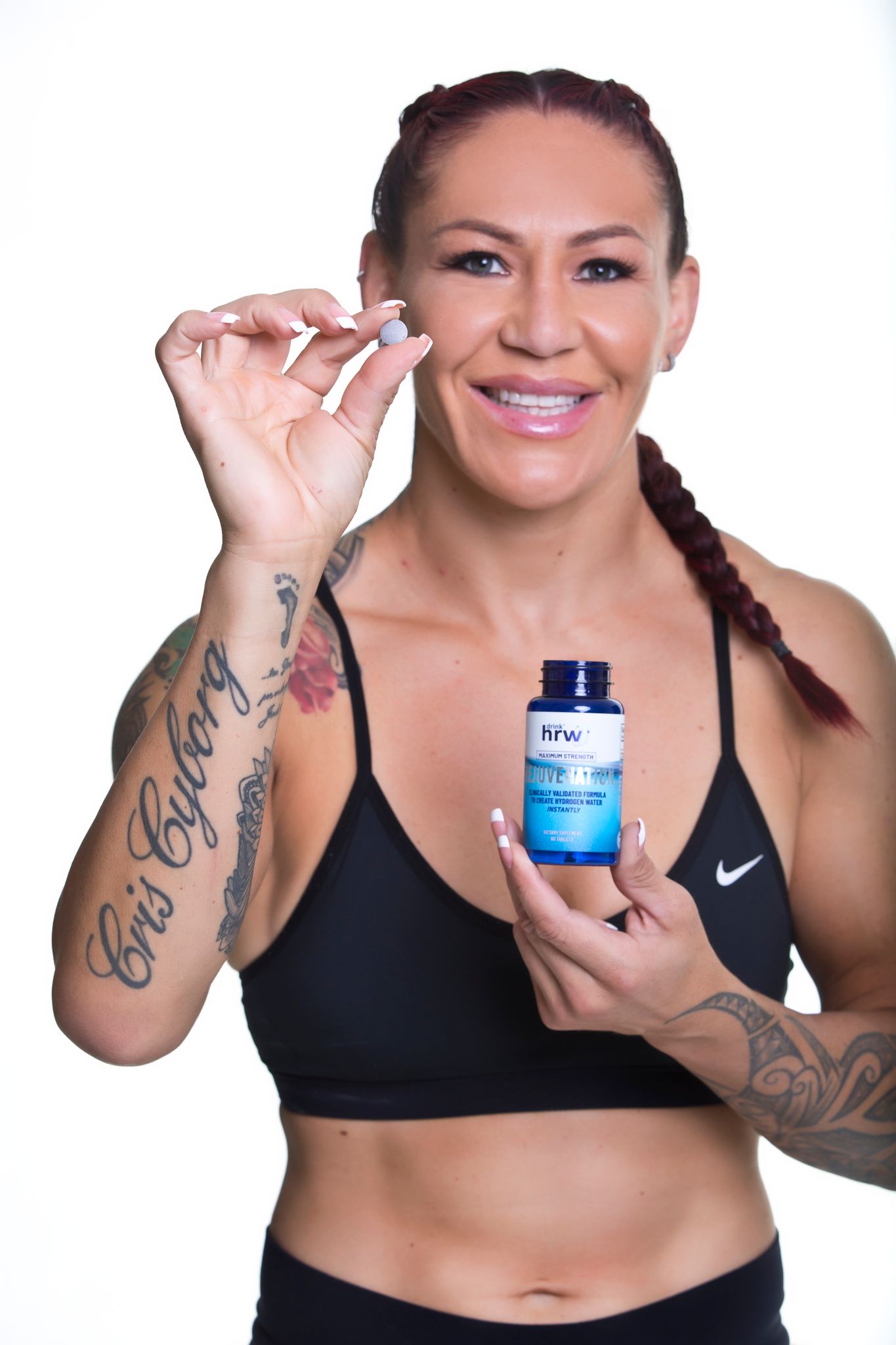 Cris Cyborg first started using the benefits of Hydrogen Water while training in Brazil with the Linnus Institute in Curitiba Brazil as part of their recovery process.   While researching companies that could offer the benefits of Hydrogen Water she discovered Drink HRW, the leading hydrogen tablet development company in the world.  The benefits of Hydrogen Water a plentiful including anti aging, antioxidants, recovery and more.
With Drink HRW a couple of tablets transform ordinary water into real drinkable hydrogenated water with all the health benefits from the extra hydrogen particles. Bellator MMA Champion Cris Cyborg had this to say about her new found supplement, "I have been using Drink HRW before my training, after my training, and it helps me in the recovery, help me in my cardio and I feel amazing after I used it."  If you are looking to add Hydrogen Water into your recovery routine– use code CYBORG at checkout to save 10% before Thursday Oct. 15th Bellator 249 Main Event fight against Arlene Blencowe is finished.
If you are wanting to try Drink HRW order online here.  The benefits of Hydrogen Water are going to become more well known as the science continues to prove it's effectiveness with each case study.  Don't wait to get your athletic edge! Try Drink HRW today!