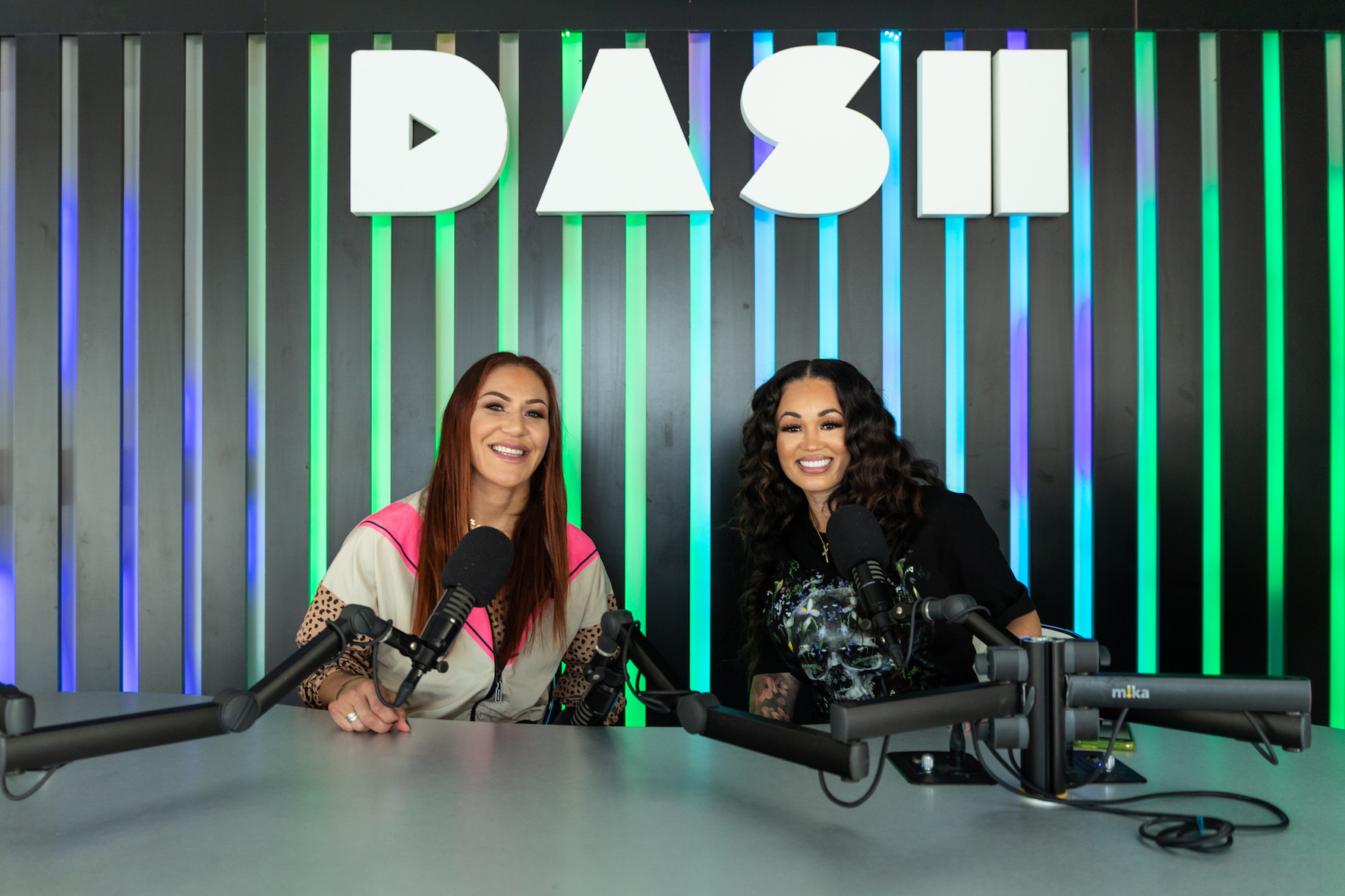 Fans who are excited to see Cris Cyborg make her return to Showtime will be thrilled to see the Champ made a visit to Telli Swift's podcast ahead of her Bellator MMA fight May 21st.  MMA's only Grand Slam Champion will be returning to SHOWTIME, the same network she defeated Gina Carano to win the sport of MMA's first recognized Mixed Martial Arts championship for a female fighter.  Now 16 years into her career, Cris Cyborg is the only Grand Slam Champion in the sport of Mixed Martial Arts, having won the Strikeforce, Invicta, UFC, and Bellator MMA Featherweight Championships during her historic career which has included an unprecedented 13 year undefeated streak.
Telli Swift is a community activist who has used her platforms to help create change in communities around the world. A mother herself, Telli has expanded her reach into fashion, tv, and more becoming an inspiring entrepreneur who has empowered others along the way.    Some of the previous guests from Telli Talks include fashion mogul Karl Kani, Comedian Michael Blackson, Boxing GWOAT Claressa Shields, WNBA legend Ty Young, and many more. To check out older episodes from Season 1 or 2 of her Spotify, Dash Radio Podcast Click Here.
Cyborg who will be returning to the cage Friday May 21st against Leslie Smith has been rumored to be making a debut in boxing sometime in 2021 and will appear in the new ESBC Boxing Video Game coming out for PC, Xbox, and Playstation.  Telli Swift is the long time fiancee of former World Heavyweight Boxing Champion Deontay Wilder, who has fought many times on the Showtime network which will broadcast Cris Cyborg's Bellator 259 Main Event.  Could we see Cris Cyborg transition into boxing after this next Mixed Martial Arts Bout?  Fans will get a chance to see Cyborg from a much more intimate angle in the upcoming Telli Talks, be sure to watch the drop next Thursday!