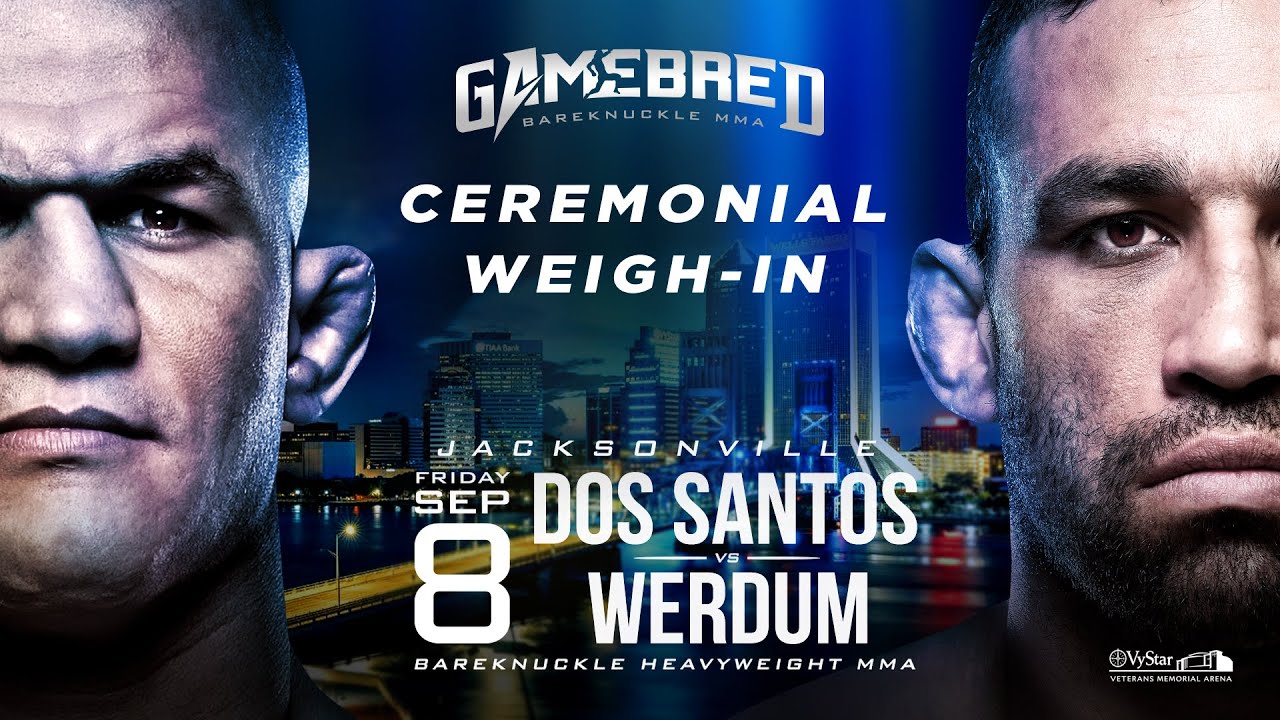 Jorge Masvidal the original BMF might have retired from MMA fighting, but he is HEAVY in the fight game with his Gamebred Fighting Championships which is promoting both bareknuckle boxing and barenuckle MMA.   Tonight he will return for his 5th edition of the Gamebred Fighting Championships the MMA edition with a BLOCKBUSTER main event featuring two former UFC World Champions in Fabricio Werdum against Junior Dos Santos a rematch of the fight JDS won their first fight at UFC 90 via TKO.
The rest of the fight includes 9 other fights with some standout prospects and a good mix of veterans.  Anthony Njokuani will face Brandon Jenkins while the 12-3 Joshua Weems will step up against Irwin Rivera.  The Co Main event will be Joel Bauman against Maki Pitolo.  Jhonasky Sojo will also be in a featured bout against Tyler Hill.
The event will feature no gloves, which will be interesting to see how that impacts the standup strategy especially in the JDS X Werdum matchup where Werdum will have a longer kick reach and an advantage on the ground, however JDS is known for his strong boxing ability.  Fans can watch all of the fights live and free HERE with Cyborg Nation.
Cris Cyborb returns in less than 30 days. Get your tickets for Bellator 300 in San Diego and support MMA's only Grand Slam Champion live as she faces #1 contender Cat Zingano in the Co Main Event as Cyborg looks to become a 16x MMA World Champion in the sport of Mixed Martial Arts. Order your Tickets to watch the fights live HERE.