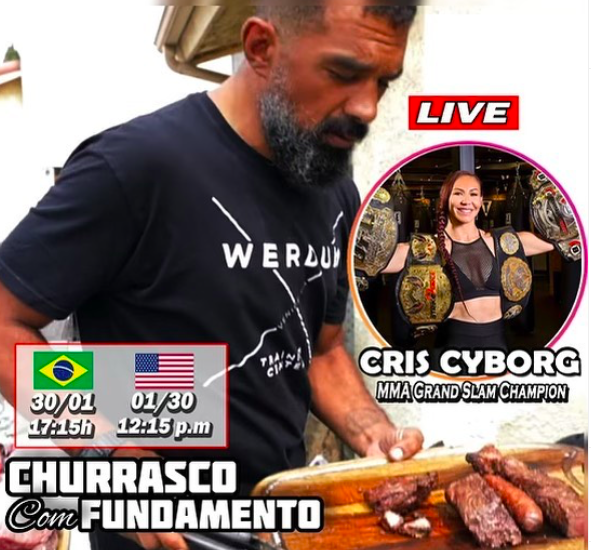 Cris Cyborg joined Canadian Sports reporter James Lynch on the latest episode of The Catch Up to talk about her Churassco cooking experience with Garage Grill where the catering company shows up and teaches a BBQ fundamentals course.
Beginning with the first, you will learn valuable tips about preparing your BBQ, serving it, and most importantly eating it.  If you would prefer to skip the grilling lessons, the Garage Grill catering will give you a chance to enjoy some of the top meats in the world prepared in a traditional
Be sure to check out the highlights as Felipe Werdum, brother of former UFC Champion Fabricio Werdum guides Cris Cyborg through an educational grilling session of some of the top meats in the world.  Also a Brazilian Jiu Jitsu Black Belt, Felipe is considered a master griller in the south of Brazil.