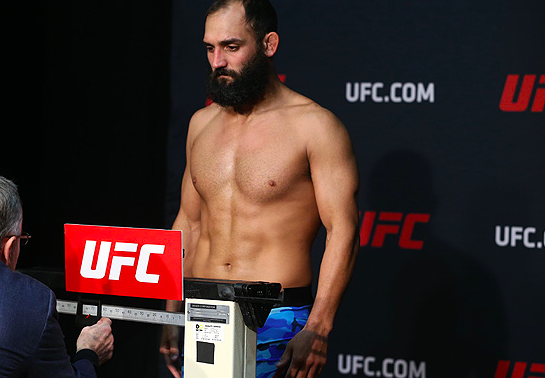 It's hard to believe it has been almost 5 years since UFC 167 a night where many fans felt Johny Hendricks had gotten the better of George St Pierre.  Following the fight GSP went on to face Robbie Lawler at UFC 171 picking up a decision before eventually losing the rematch at UFC 181.
Hendricks who made a name for himself at Welterweight, has had a long history of struggling to make the 170lbs limit for the division.  Having suffered three consecutive losses to Wonderboy Stephen Thompson, Kelvin Gastelum, and Neil Magny picking up a win against Hector Lombard at UFC FN 105 Hendricks now sees himself on another 2 fight losing streak.
With both of the losses coming as the final two fights on his contract at Middleweight, Johnny Hendricks is now a free agent.  According to Hendricks who has lost 5 out of his last 6, that he has had good showings at middleweight despite the loss, and the UFC is interested in bringing him back at welterweight.
MMA Junkie Radio
"I've got to fight back to what I want to get to. I'm not that type of guy that says, 'No, I think I deserve more.' I will get back to where I want to be at the welterweight division. I really do believe that. I'm starting to get faster. I'm working with a trainer here, Ryan. He's been working on my fast-twitch movement, he's been working on my speed – quickness, explosion – and whenever I'm doing these things and then I go back and train boxing or whatever, everyone can see that I'm getting quicker and my weight is coming down."
"Right after my last fight I emailed them saying, 'Hey, I want to go back to 170. Obviously, y'all don't want me at 185. I understand. And realistically, the only reason I went up to 185 was because I thought I had one more fight on my contract. So I go, screw 170, I'm gonna go to 85 and then we can renegotiate a contract. . .
"Needless to say, I got two big ol' boys and it didn't go the way I wanted it to. But after fighting those fights, it really brought back something in me because I was like, 'Dude, they don't kick that hard.' I still hurt all those 85-pounders with my punches and with my kicks. So if I can hurt 85-pounders, what can I do if I go back to 170. It sort of built my confidence back up to where I believe in my power, I believe in what I can do."