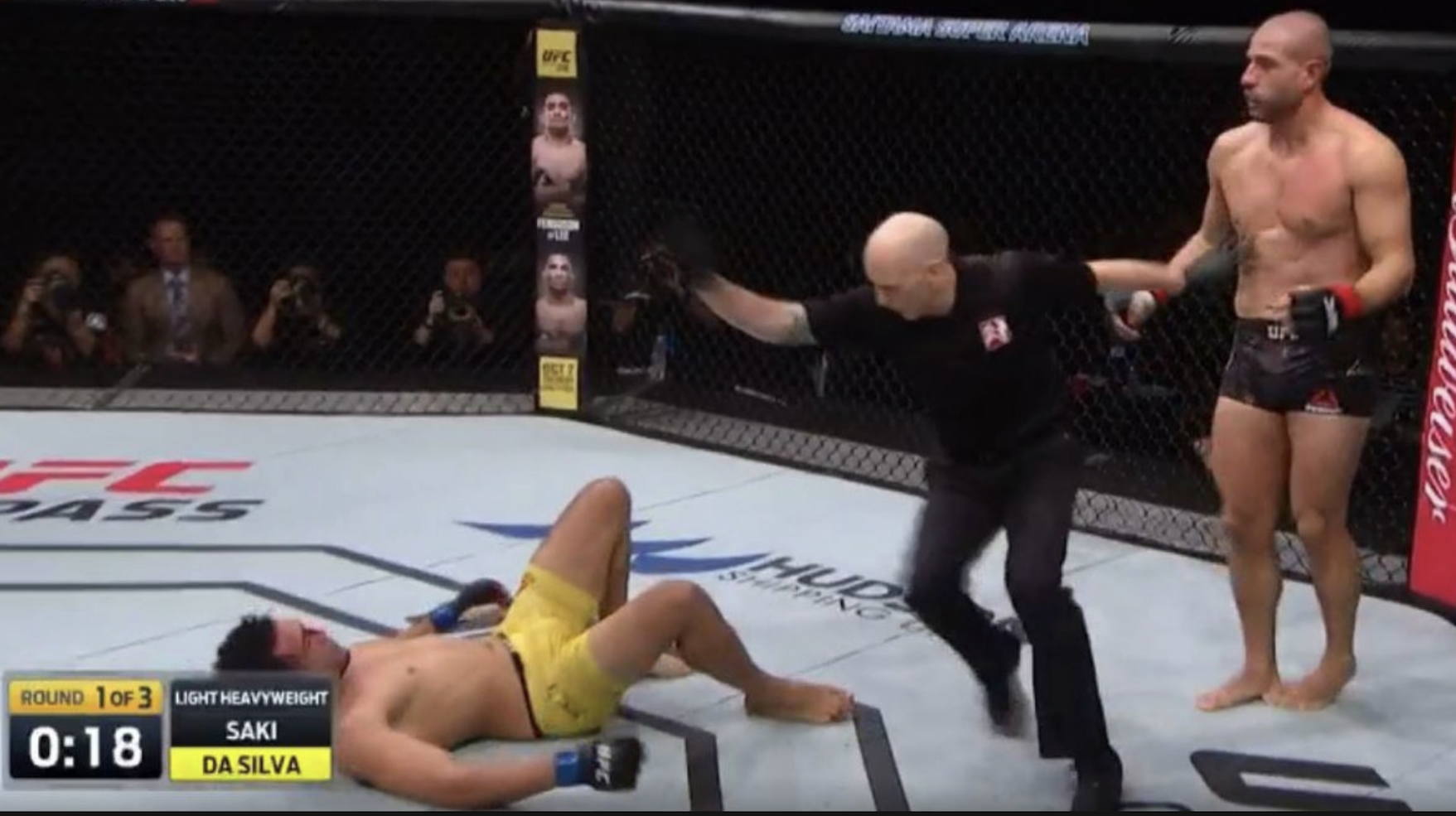 Few fighters have the striking pedigree of The Turkish Tyson, Gokhan Saki.  This K-1 Champion and Muay Thai legend fought out of Mike's Gym in Amsterdam on his way to making himself the top LightHeavyweight in K1 winning the inagural Glory Light Heavyweight Championship defeathing Nathan Carnage Corbett and Tyrone Spong.  Other notable wins over the course of his career include Carter Williams, Melvin Manhoef, Singh Jaideep, Ruslan Karaev, Ray Sefo, Magomed Magomedov, Harry Hooft, and Daniel Leko
Facing Henrique Da Silva at UFC Fight Night 117 Gokhan Saki took over the fight with his power knocking out his opponent in the first round.
Posting on his official instagram that big news was coming soon, fight fans are assuming that means the European star will be returning to the Octagon soon.  Gokhan Saki was suppose to fight on the Cris Cyborg Vs. Holly Holm headlined UFC 219 event at the T mobile arena in Las Vegas however injury delayed his second appearance inside the Ultimate Fighting Championship.

If you are looking to start off the summer right, get started with my functional meal and diet plans.  Working together with the creators of the Better Human App we have developed an easy and convenient shopping list and meal plan that will help you reach your micro and macro intake needs.  To get your hands on the plans, click here!