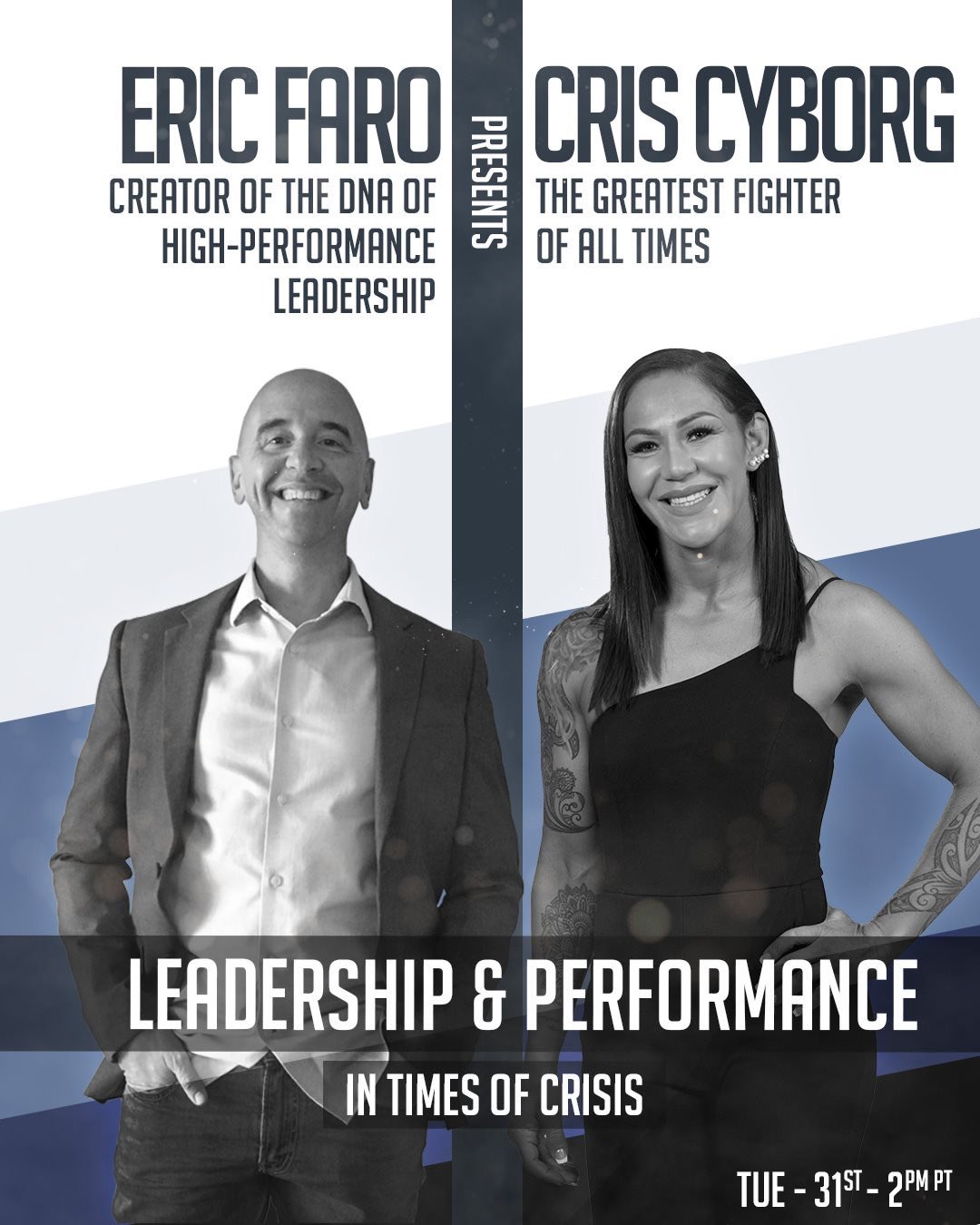 Liderança e Performance em tempos de Crise.
Você tem a sensação de não estar administrando seu nível de ansiedade e esta com medo dos seus desafios atuais? Se junte a nós para um bate papo com Cris Cyborg e Eric Faro e descubra como vencer suas batalhas!
Do you feel you are not managing your anxiety level and are afraid of your current challenges?  Join MMA's only Grand Slam Champion Cris Cyborg and Eric Faro to discover how to win your battles.  Tomorrow at 2pm PST, Cris Cyborg will be LIVE on IG with Eric Faro to have a deep conversation about how to win your battles during times of challenge which can cause anxiety, how to manage those feelings and achieve greatness.
To participate in the conversation be sure to follow @CrisCyborg on Instagram.  Additional classes will be offered in both English and Portuguese however this first discussion will focus on the dynamics in a conversational Portuguese.  To make sure you are able to get more details about the next conversation in English, be sure to like and subscribe with notifications to Cris Cyborg's Youtube Channel.