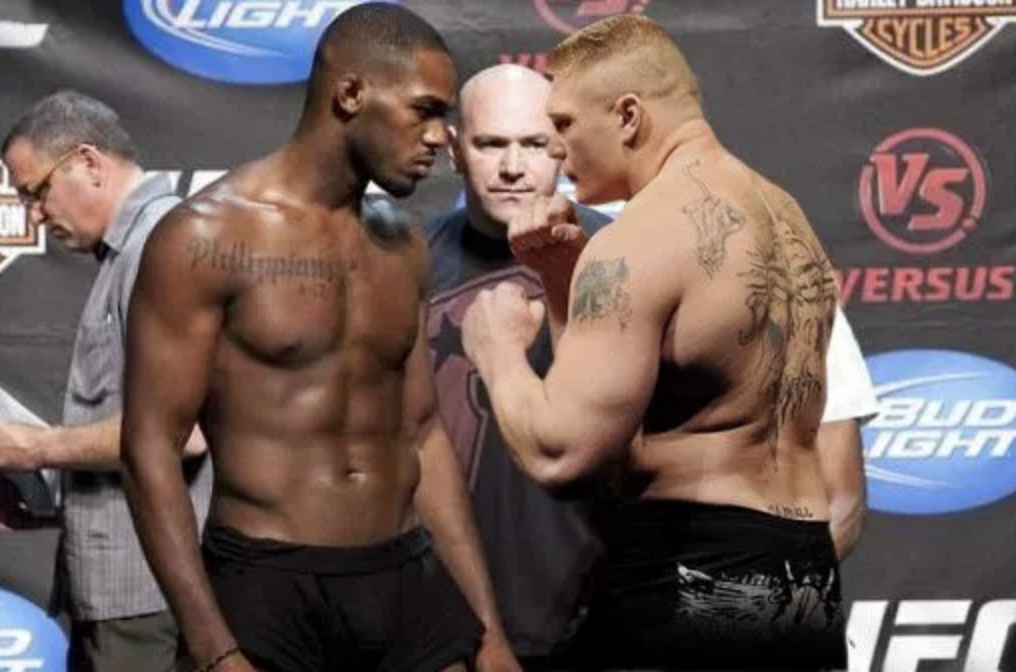 With Dana White's recent photo with Brock Lesnar everyone is talking about his upcoming return to the UFC and if it is going to happen.  When Brock Lesnar last competed at UFC 200 he failed victim to a USADA exam in a now infamous test against Mark Hunt resulting in a suspension from MMA competition.
With Former Heavyweight UFC Champion Brock Lesnar's suspension now over and his contract with the WWE reportedly nearing an end, a new story coming by the way of gossip site Middle Easy says that the WWE is looking at moving Lesnar off the WresleMania main event bumping him lower into the card, and possibly working on a back up plan if Lesnar decides to no-show-a scheduled date.
Keep in mind, Middle Easy is the same cite who reported the FAKE NEWS of Cyborg's UFC 222 drawing an all time low for the company, only to have WON report that the PPV is estimated to sale somewhere in the 210-260K PPV buys which would be a huge showing for a fight against an opponent with such a small social media following taken on 20 days notice.
WON reports, based on very prelim number, #UFC222 did between 210k and 260k buys. #UFC

— Jed I. Goodman (@jedigoodman) March 8, 2018
Do you think the WWE is preparing for Brock Lesnar to return to the UFC?  Would you like to see him fight Jon Jones?

If you are looking to start off the summer right, get started with my functional meal and diet plans.  Working together with the creators of the Better Human App we have developed an easy and convenient shopping list and meal plan that will help you reach your micro and macro intake needs.  To get your hands on the plans, click here!