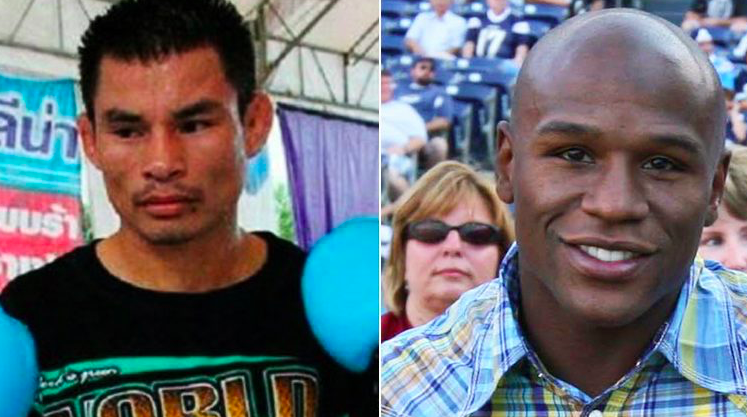 Congratulations to 32 year old Thai boxing champion Wanheng Menaythin on tying Floyd Mayweather's impressive 50 win, zero loss professional boxing record.  Khun Menayothin has defended his WBC world title 9 successful times since winning the WBC 105lbs division championship in 2014 when he defeated Oswaldo Novoa in the 9th round by TKO.
Menayothin has held the title for 4 years and in between his mandatory title defenses for the WBC 105lbs division he has fought in 5 non title fights in boxing.  This is unusual because rarely do you see a champion take a fight where it is not a defense of their world title once they have won a prestigious belt, let alone stepping outside the division 5 times.
In an flashback to an different era, Menayothin has stayed busy competing inside of the ring, while most champions might fight 1 or 2 times in a year, Menayothin has defended his world title 9 times in the past 4 years with an additional 5 non title fights giving him 14 fights over the 48 month period. To pick up the 50th career win Wanheng Menayothin defeated #1 WBC contender Leroy Estrada by 5th round KO in Nakhon Ratchasima Thailand.