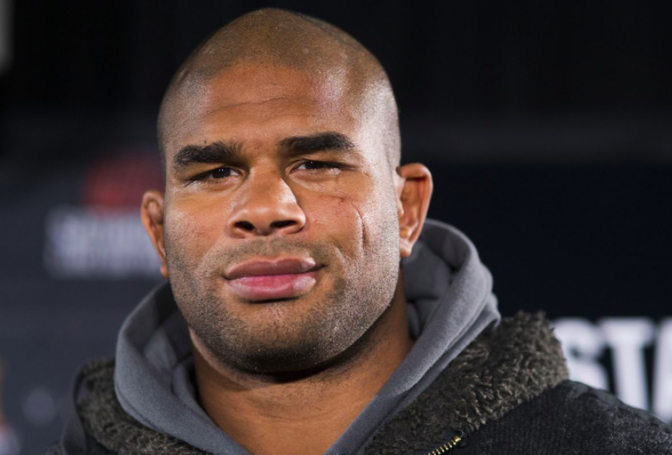 With UFC 225 right around the corner fans have seemed a bit upset that the news that former DREAM, STRIKEFORCE, and K-1 Grand Prix champion Alistair Overeem has had his fight against top heavyweight contender Curtis Blaydes moved to the undercard, after having previously been scheduled on the main card of UFC 225.
With news that Amanda Nunes would no longer be fighting Cris Cyborg at UFC 226, the higher ups decided to elevate Holly Holm's fight against Megan Anderson onto the PPV portion of the card, despite the fact that Holly Holm has struggled with a 1-4 record over her past 5 fights and Megan Anderson is making her UFC Debut after more than a year of inactivity.
Also on the main card is now a bout between CM PUNK (0-1) Vs (0-1) Mike Jackson. While CM Punk is a celebrity from the WWE world, he has not wrestled professionally in more than a year, and lost his only UFC fight–his professional debut quickly in the first round. Speaking to critics of the card placement Dana White said "Listen, When Alistair Overeem sells as many PPV as CM Punk Does, we can argue."–of interesting note, when CM Punk made his professional debut, Overeem was the main event on that PPV in a bout against Stipe Miocic. Overeem has a long history in combat sports and is one of the most popular heavyweights in the world.
Overeem who went on to say, "I can see where the UFC is coming from, they want to build the women's featherweight division. It's going to be on free TV, and it might be on a bigger audience. UFC Understands the Televisions stuff and I understand if it's going to be a bigger picture." Overeem who made over 800,000$ disclosed for his fight with Stipe was also widely rumored to get a PPV % for that title fight. It is currently not believed that Overeem has such a commission deal.