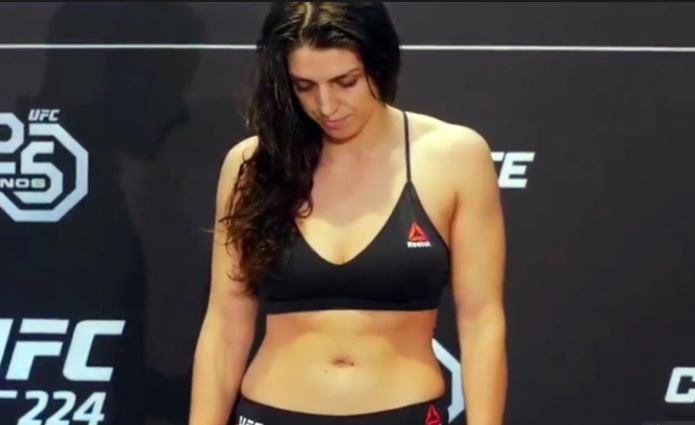 Speaking with Ariel Helwani on The MMA Hour last week, Dern told listeners that she was scheduled to be paid a sum of $29,000 to appear and an addition $29,000 if she won to fight at UFC 224 in Rio Brazil.  In total, The BJJ World Champion was to be paid $58,000 in only her 2nd fight with the promotion if she was able to defeat Amanda Cooper.
While the $58,000 would be a tremendous sum for most fighters only having 2 fights in the UFC, Dern didn't get to take the entire total home as she was forced to pay a percentage of her show money, and a percentage of her win bonus due to her failure to make the contracted weight limit of 115lbs.
Dern paid 30% of her show money which totaled $8,700 and then the commissioner fined her an additional 15% of her win money, which came to a total of $4,350.  In total Dern handed over an additional $13,050 from her salary as compensation to ABC for missing weight, while that is no marginal sum, Dern did keep her perfect record in tact at 7-0. Moving forward Dern revealed the UFC has invested a lot into her already and will be bringing her to the Las Vegas  institute to continue perfecting her diet and helping her make 115lbs more efficiently.  Dern has missed weight for 115lbs, 40% of the time she has attempted it.